Looking for Executive Resume Writer,  Professional Resume Writer or Entry-Level Resume Writer Services? Chameleon Resumes will help you increase the opportunities for your profiles and resumes to be read by hiring managers to yield more of the right interviews. Hiring managers are inundated with resumes, so your documents need to be action-driven and eye-catching, which can be accomplished by hiring a Professional Executive Resume Writing Service for all levels of resumes, LinkedIn profiles and job search communications. We will take the mystery out of how to write an executive resume and conduct a successful job search when you take the step to have us help you! As a job seeker,
you can evaluate the three levels of Executive, Professional and Entry-Level Resume & Job Search Service Packages offered below
that feature the perfect combination of resume, social media profile and professional cover letter writing, job lead development and interview coaching services that is right for your situation. You can
Send Your Resume
to start the inquiry process and schedule a call using the link above on the left.
We can discuss which level of service below is best for you and determine which packages offer the best value for you to reach your goals.
EXECUTIVE RESUME WRITING & JOB SEARCH SERVICES
You will benefit from our Executive Resume and Job Search Services, if you are a Senior Vice President, Manager, Director, Managing Director, Vice-President, or C-Level Executive (or someone targeting these roles) needing comprehensive services to showcase achievements demonstrating their leadership, strategic planning, tactical implementation and talent productivity skills. These services can also be suitable for up and coming leaders in the technology, scientific and medical sciences with 10+ years experience who want more career strategy work in designing their personal marketing documents and job search plans.
Click here to review our Executive Resume and Job Search Service Fees
PROFESSIONAL RESUME WRITING & JOB SEARCH SERVICES These Professional Resume and Job Search Services are for the Supervisor, Associate, Specialist and Coordinator Professional who are seeking personalized, expert services to draw out their accomplishments on paper, online, in the their job search communications and interview presentations. These services are best for individuals on the rise with 2-10 years work experience or non-managerial, staff-level professionals with over 10+ years experience who have found themselves being the go-to- person in their department throughout their career. Click here to review our Professional Resume and Job Search Service Fees
ENTRY-LEVEL (COLLEGE GRADUATE) RESUME WRITING & JOB SEARCH SERVICES
Just graduated school within the past year? Have only one year of work experience to account for on your resume outside of summer jobs and internships? You will want to check out our Entry-Level (COLLEGE GRADUATE) Resume and Job Search Services, where we provide you the most focused advice and branded documents that not only best position you to land you next job, but at the best salary your skills warrant.
Click here to review our Entry-level (College Graduate) Resume and Job Search Service Fees
Get additional tips and insights about:
LinkedIn Profiles
Executive Job Search
Global Resumes
Professional Resume Service and Executive Resume Writer serving clients nationwide, including Maryland MD, South Carolina SC, California CA, Illinois IL, Massachusetts MA, New Jersey NJ, New York NY, Connecticut CT, Pennsylvania PA, Florida FL and Washington WA. Professional Resume Service and Executive Resume Writer servicing clients with the following titles in various fields: Chief Executive Officer, Chief Operating Officer, Chief Financial Officer, Chief Information Officer, Chief Technology Officer, Chief Marketing Officer, Chief Medical Officer, Vice-President, Consultant, Senior Vice-President, Director, Manager, General Manager,  Business Analyst, Financial Analyst, Analyst, Finance, Accountant, Controller, CPA, Sales, Marketing, Private Equity, Venture Capital, Human Resources, Business Development, (IT) Information Technology, Digital Media, Pharmaceutical Manager, Information Systems, Product Management, Product Manager, Operations, Clinical Affairs,  Investment Manager, Investment Officer, Project Director, Project Manager (PMP), Teacher, Principal, Manufacturing, Healthcare, Medical, Government, Office Manager, Executive Assistant.
Posted:
---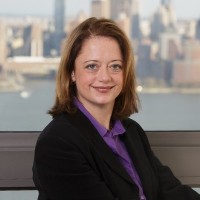 ---