Fear It or Face It
All I know how to do is face what's before me.
I have a hard time ignoring things.
Even harder time sitting in fear.
Don't get me wrong... I'm afraid and saddened by what's going on in the world.
But I can't sit in fear.
Personally, I have no other option but to face it.
And the way I face it is to remind you to prepare yourself.
Morgan Stanley put out a 2020 economic forecast that shows the US Gross National Product will shrink by as much as 38%.
The 2020 forecast put out by Goldman Sachs predicts a 24% drop in the US GDP.
No matter who may be right, the only message I get from these estimates is we have to be ready!
Over the last two weeks we've had 120 conversations with concerned job seekers. And the overriding question was "What can I do to be ready?"
It was music to my ears to hear people wanting to be ready to maximize their ability to weather the probable storm coming our way.
While you are still working and have access to your performance metrics, update your resume.
NOW.
By updating your resume now, if you are laid off, you won't have to deal with the reality of being laid off compounded by the stress of having to write your resume (when your self-esteem is typically at its lowest).
So use our Interview-Generating Resume Templates to update your resume now. 
Here is the link to grab your copy:
Interview-Generating Resume Templates
Included in this bundle are 3 different resume templates that:
I designed from a recruiter's perspective and speak to what ATS need
landed 6-figure (and 5-figure) job interviews by our clients… so these are tried and true templates that generated interviews for dream jobs
will give you peace of mind of knowing you captured your wins now so it can boost your confidence later (when you will need it most!)
So face what's before you know. And have the courage to get things ready.
It would be lovely if you end up not needing to use your resume, but with millions of people losing their jobs in recent weeks, I want you to be ready for whatever life throws your way.
Be strong and be safe.
Lisa
Lisa Rangel - Executive Resume Writing Services
Chameleon Resumes
Posted:
---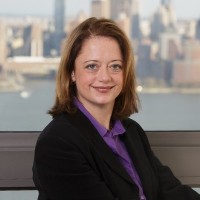 Lisa Rangel and the Chameleon Resumes team have helped over 6,000 executives and senior professionals land the 6-figure positions they deserve.
If you want to work with an elite team of former Fortune 500 recruiters, executive resume writers, and job landing experts so you can win the attention of hiring managers and land more lucrative interviews, sign up for an exploratory call so we can discuss how our 4-stage META Job Landing SystemTM can help you land your next 6-figure position.
---