Finding Hiring Managers Using LinkedIn
"Do not wait. The time will never be 'just right.' Start where you stand, and work with whatever tools you have at your command, and better tools will be found as you go along." – George Herbert, 17th Century British Poet/Priest
What does the lyrical ramblings of a 17th century poet have to do with LinkedIn?
Well, nothing directly obviously…
But this quote reminds me of how people complain about the quirks and hiccups that exist on LinkedIn, which causes them to throw their hands up and not want to use it at all.
Which is ridiculous to me… because using LinkedIn to develop a list of non-HR hiring managers is one of the best uses for LinkedIn, in my opinion, to this very day… despite all it's progress and hiccups.
Being able to develop a list of hiring managers is at your finger tips….
And because LinkedIn moves the button making it harder post, you want throw it away?
So because LinkedIn Groups kinda suck now, you want to toss the baby out with the bath water?
And simply because InMails can be frustrating if you are unsure how to write effective messages, you shouldn't dismiss the importance of building a list and finding other ways to connect.
Yes, don't throw away LinkedIn because the bells and whistles don't ding and ring as loud as maybe they once did for some.
Do the best you can with the tools you have in front of you to make the most opportunity you can… don't wait for things to be perfect.
Perfection is the enemy of progress.
Instead, learn how to build a list of hiring managers—not HR, but the people that you could report to at a new job—to REALLY use LinkedIn in its most powerful form:
To connect with people who can positively affect your future.
And I'll show you ways to do this on my next free, online LinkedIn Master Class, "How to Create Your LinkedIn Profile To Land 6-Figure Job Interview Faster" on Tues. 8/24/2021 or Thurs. 8/26/2021.
Reserve a spot for the session of your choice using this link: https://chamres.com/72729BL
During this session, not only will I cover how to write your profile to be more effective at landing interviews, but I will show you the activities you need to perform in order to land interviews… because it takes more than having a pretty profile for interviews to happen.
We'll also talk more about finding hiring managers using LinkedIn and why it's so incredibly important in navigating a successful job search.
So join me. Let's do this…
Lisa
Lisa Rangel – Executive Resume Writing Services
Chameleon Resumes
Posted:
---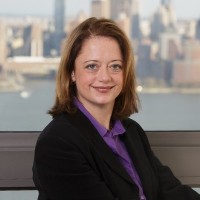 Lisa Rangel and the Chameleon Resumes team have helped over 6,000 executives and senior professionals land the 6-figure positions they deserve.
If you want to work with an elite team of former Fortune 500 recruiters, executive resume writers, and job landing experts so you can win the attention of hiring managers and land more lucrative interviews, sign up for an exploratory call so we can discuss how our 4-stage META Job Landing SystemTM can help you land your next 6-figure position.
---