First Step to Landing Your Ideal Job Is…
Hey this is your Ideal Job reaching out. Ok, it's really me, Lisa Rangel...
On this fine day as you go to work, I want to talk to you about your ideal job.
See, I've seen into your future and it was really interesting to me, because I saw two different paths for you.
They both showed your life six months from now.
One path showed you working in the same job you are in now. So you will be destined for more mornings just like this one.
That may be completely fine for you. And if that's case, good for you! But when I talk to most people about their ideal job, it's often not what they are doing now and they don't want to still be doing it in 6 months. So they're a little disappointed. They want more.
Now I want to tell you about the other path I saw for you.
It was also six months into the future.
But things were a lot different than they are right now. Let me paint you a little picture…
You wake up happy. You may not even need an alarm since you are so excited for the day and can wait for it to start.
After your coffee and time doing your "Take care of me and my family" balanced activities, you eagerly assess the work you have before you that you love to do.
You are possibly working from home because your employer gave you the flexibility to determine your schedule.
You feel properly compensated and rewarded often. You feel appreciated and that you are making a difference.
Best of all, you are not dreading your Monday. You are not having Sunday night angst and not sludging through the week only to grab wine on the weekend to numb your "I am uninspired but must stay in my job" pain.
You are thriving now! You have enough to do just about anything you desire.
That's the only thing about this "ideal future" of yours… it's a little hazy. I want to make it a little clearer for you.
I want you to have a clear vision of what your Ideal Job is...
Because that's the first step... you have to envision your idea job and write it down in all the detail you can see.
Once you have that articulated vision you can approach an employer with that vision, but only if you have what you want and what you can offer in a strongly articulated resume.
The next step is, naturally, crafting that strong resume that sells you into landing that interview for your ideal job.
I want to show you how to write that resume to land your ideal job.
Join my free resume masterclass training to learn how to properly articulate how awesome you are to an employer that they will want to create a job for you.
Click this link to grab your seat for the session of your choice
Let's change your life where you feel like it's Friday on Monday.... and on every other day of the work week.
Let's do this together. See you then!
Lisa
Lisa Rangel - Executive Resume Writing Services
Chameleon Resumes

Posted:
---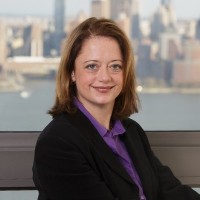 Lisa Rangel and the Chameleon Resumes team have helped over 6,000 executives and senior professionals land the 6-figure positions they deserve.
If you want to work with an elite team of former Fortune 500 recruiters, executive resume writers, and job landing experts so you can win the attention of hiring managers and land more lucrative interviews, sign up for an exploratory call so we can discuss how our 4-stage META Job Landing SystemTM can help you land your next 6-figure position.
---