We are thrilled to announce that Lisa Rangel's website, Chameleon Resumes, was named a Forbes Top 100 Career Website for its resume, job search and career advancement expert information that help executive and professional job seekers land their next position faster. We were humbled and honored to be elected to this prestigious list and truly appreciative of the over 300+ nominations we received by your clients, partners, team members and readers. (How do we know it was over 300? We tracked all of the emails of our clients / readers telling us they nominated us! Check out some below.....You are all truly amazing!) Here is the Forbes Top 100 Career Website article, where Chameleon Resumes is listed on the Forbes website: http://www.forbes.com/sites/jacquelynsmith/2013/09/18/the-top-100-websites-for-your-career/2/ And here are some of the nominations we received. The comments from these nominations truly mean the world to us...Thank you to each and every one of you who read our website, find our information helpful and take the valued moment to tell us about your success and how we can always make it better....much thanks to you all.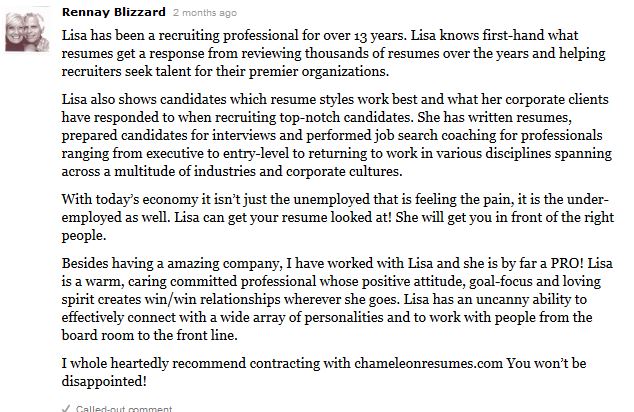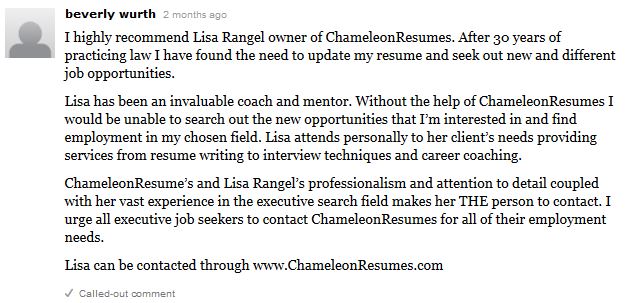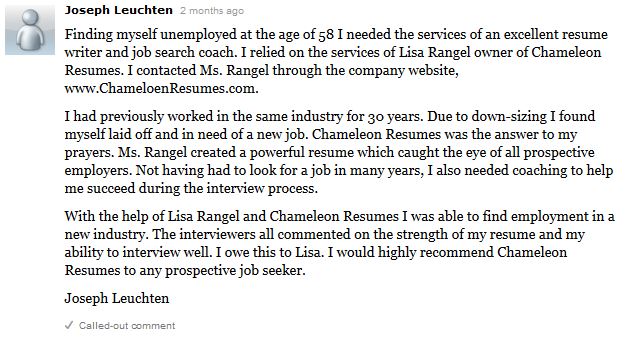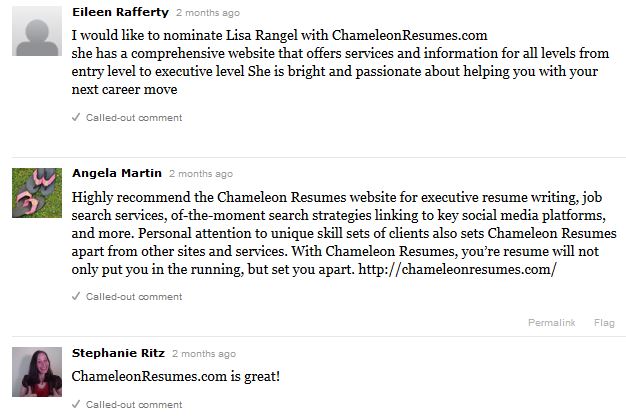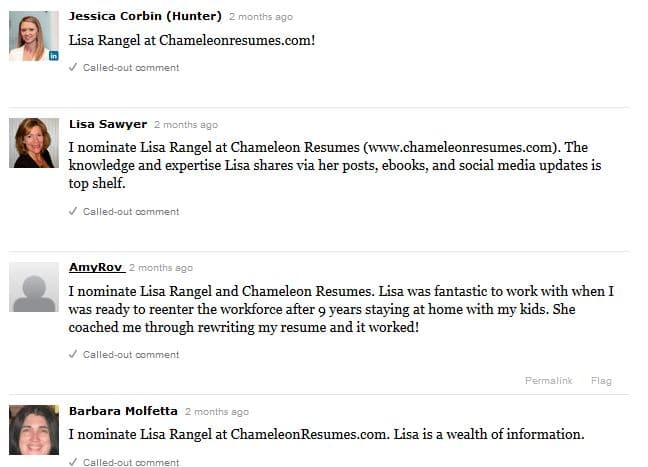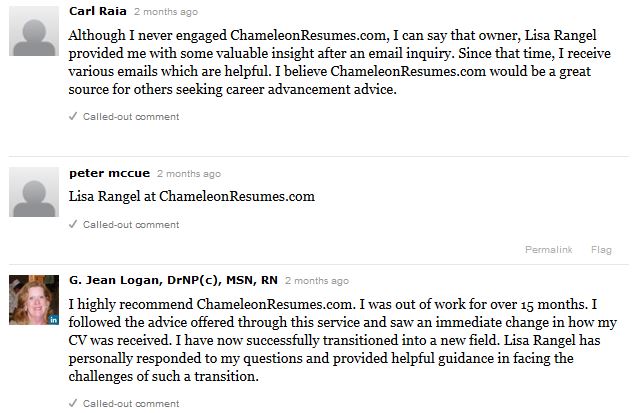 If you are interested in working with Lisa Rangel,
an accomplished executive resume and LinkedIn Profile writer, LinkedIn Job Seeker Group Moderator and job search consultant
, to achieve the social media exposure and land the interviews you want,
sign up for an exploratory call now
and learn about how Chameleon Resumes can help.
Posted:
---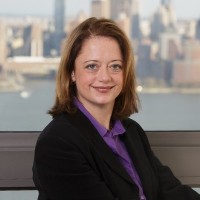 ---