Generating Job Search Results Through Radical Changes
On an intellectual level, we know that doing the same thing over and over and expecting different results is insane, to paraphrase Einstein.
Yet, I still see intelligent, accomplished job seekers still doing the same mind-numbing activities that bring them zero job search results, in hopes of it working this time.
I can picture it right now.
Sitting at a computer... opening an email notification to see a job posting that seems like it's a fit. Or worse, searching endlessly for the right job posting, "Here is one that I am perfect for!" the executive job seeker says to himself.
So you apply...
They will see you are perfect for the job... yeah, I know.
Over the next few hours... next few days... nothing happens.
No call....
The rejection from not getting a call from a job posting isn't direct... it's an ignoring, slow-reaching silence.
But then again... it may work.
This one time.
They may call.
This one time. It may work.
But it doesn't....
Yet herein lies the insanity...
You do it again. And again. And again...
I mean, it would be so easy and cool if they called from just submitting a document online, right?
This elusive hope of it working easily, without the hard work of networking or ego-humbling activities of proactively reaching out to new contacts, keeps intelligent executives and professionals in front in that computer submitting to job postings.
Trying it again.
This one last time.
Like a shopaholic thinking this last purchase will fix the problem.
Like an alcoholic saying this will be the last drink.
Like a food addict hoping they can have one last potato chip and feel satiated... this one time. (and there goes the bag)...
This has become the new definition of job search insanity.
We all look for the easy fix.
We are all human...
If this is YOU... if you're tired of repeatedly sending out your resume... and not hearing so much as a word back, you're not going to want to miss the FREE resume master class online training on Tues. 12/8 or Thurs. 12/10 at 1:30 p.m. ET that's going to teach you "How to Design a Powerful Resume to Land Six-Figure Job Interviews and Get the Offer!"... and more.
Including:
-- How to position yourself so that hiring executives see (and can't ignore) the value you have to offer.
-- The inside scoop as to WHY you keep hitting wall after wall on your job hunt (and how to make sure this never happens again).
-- A thorough explanation showing you why your resume is ineffective, broken, and as useless as a screen door on a submarine (as well as how to fix your resume to fill your calendar with interviews).
Again, my FREE resume training will be held on Tues. 12/8 or Thurs. 12/10 at 1:30 p.m. ET.
Click HERE to reserve your seat on the "How to Design a Powerful Resume to Land Six-Figure Job Interviews and Get the Offer!" master class training.
See you there!
Lisa

Lisa Rangel - Executive Resume Writing Services
Chameleon Resumes
Posted:
---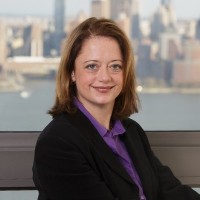 ---