Should You Go Back to School for Your Master's Degree? 5 Points to Consider
After being on the job hunt for a while with no prospective offers or interviews on the horizon, executives often times wonder whether or not they should go back to school to obtain an advanced degree. Same conundrum can happen to recent college graduates when they struggle to find a suitable first job. Job seekers from both demographics feel that perhaps a Master's Degree (or any advanced degree) will improve their chances of getting hired.
While this method may work for some, and I am a huge fan of lifelong learning in general, the bottom line is going back to school as a job landing tactic is often not a wise-move. There are many considerations to evaluate before deciding to go back to school as a tactic for landing a new or better position. Below you'll find some key points that may help you make the best decision for you.
How are you going to pay for the Master's Degree?
Higher education is not cheap. As such, many people find themselves taking out loans to pay for it. This may not seem like such a big deal at first, thinking if you land a better paying job you will pay off the debt. This is not a sound assumption to make at all. Consider some of these points:
• With the current cost of higher education, even if you do get a new job you may not see the return you were hoping for. The cost of education is going up and salaries are not for many industries. That's just the reality we live in today. Check your new salary prospects on Salary.com, Payscale.com or Glassdoor.com to see if the increased salary will justify the education investment / loan you will be making.
• Student loan interest rates can sway with the wind whenever Congress decides to take up the issue. Just this year alone student loan interest rates went up 0.8 percent. In 2013 the interest rates doubled. To give you a better idea, if you were to get a direct unsubsidized loan for graduate school, you're currently looking at a 6.21% interest rate. Since interest rates on student loans aren't typically fixed you could be shelling out thousands of dollars over time. And, again, it may not be covered in increase salary options.
Of course, this doesn't always mean you shouldn't get your Masters if you really want it. Your current company may be willing to help foot the bill. There are also scholarships and grants you can apply for.
All we are suggesting is to be wary of taking on a surmountable amount of debt that may not pay off in the long run.
Do you really want the Master's Degree?
If you're going after a Master's Degree, just because you think you "should" to land a better job, then stop right now and don't "should" on yourself. As a recruiter with several years of experience under my belt, I can tell you there is absolutely no guarantee of landing a better job with a Master's Degree. Given time commitment needed to complete the degree successfully, if your head and heart are not in it, it will be a painful process to finish.
Now, if you want to get a masters because you think it will enrich your life and it's something you've always wanted, then go for it. The point here is to do it for you, not for a job you don't even know if you'll get.
The "Not Enough Experience Problem" is still not alleviated.
If you are suffering from the "Not Enough Experience Problem," whether it is because you are new to the workforce or changing careers lacking experience in your new field, getting more education does not really alleviate the fact you do not have enough direct experience in the field, right?. Let's assume you get the degree. Now you may have an advanced degree, but your competition may still have more robust and more applicable work experience. If it came down to this, the candidate with better work experience would still probably get the job. Now you will be overeducated (the position may not need a degree) and under experienced.
Have you considered less costly alternatives to land a job?
If your reason for getting a Master's Degree is mostly due to the fact you think it will get you a job, it may be wise to consider some less costly alternatives that can make your job search more effective before you make the huge investment of time and money into a degree that still may not fix your job problem.
For example, you can always hire someone to fix your resume, write your LinkedIn profile and teach you invaluable job lead generation skills for the job hunt. These actions will be a fraction of the cost of going back to school and a viable option for many who perhaps haven't had to look for work in some time.
Another less costly option is, if you are willing to take on thousands of dollars in debt for an education that may not matter, consider offering hundreds of dollars in free or low-cost labor as an intern to learn new skills and hone transferable expertise into direct experience. This is a much more effective way of fixing the "Not Enough Experience Problem" by gaining actual expertise!
Evaluate the effectiveness of the Master's Degree program you are considering.
If after doing the options above, you still believe an advanced degree will help you get a job, then I suggest you thoroughly investigate the program's effectiveness. Call graduates of the program and ask if they felt it was a worthwhile investment, see what professions they ultimately landed, and seek information outside the school to validate your decision.
The key here is to make sure you are not blindly throwing a Hail Mary pass at pursuing a degree to land a job. It is like buying lottery tickets as your retirement plan—seems like an easy fix and for a miniscule piece of the population, it may work, but for most, it is just a time suck and resources drain that does not get you what you need other than the time lost and debt gained in the process.
Be well!
Lisa
Lisa Rangel – Executive Resume Writing Services
Chameleon Resumes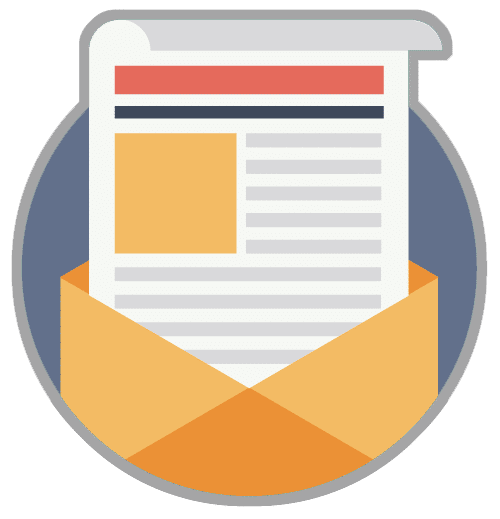 Landing your next job doesn't have to be an overwhelming, frustrating or time-sucking task. Get daily tips on how to find the position you deserve,  delivered right to your inbox:
The #1 addition every resume needs in 2023 and beyond.
How to get prepared for a job change even if you like the job you have.
How to handle a chaotic job market and where to focus your job-seeking efforts (hint, it's not the job boards).
Where to find great jobs without submitting 500 meaningless job applications.
How to slice through the Applicant Tracking System B.S. and land a 6- figure role you love.
How to track down the "unpublished job market" and have your pick of the best jobs out there.
How to write a resume that will hit hiring managers right between the eyes and have them scrambling to book your interview.
How to get up to speed with your online branding and write a LinkedIn profile that positions you as the #1 expert in your field.
How to approach job seeking with the "human touch" so you can keep the bots at bay.
And finally, access to our 4-stage META Job Landing system we've used with thousands of job seekers just like you.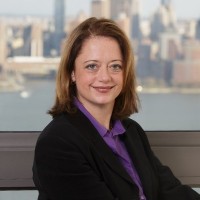 Lisa Rangel and The Chameleon Team are the only executive resume writing, LinkedIn profile development, and job landing consultancy who has been hired by LinkedIn and recognized by Forbes. Our 4-Stage META Job Landing System stems from decades of corporate and executive recruiting experience to position you to land your next 6 or 7-figure role faster.

Looking for an article on a particular topic? Use the search below...