Hiring a Top Executive Resume Writing Service in 2020 with Staying Power
If you're thinking about hiring a top executive resume writing service in 2020, you need to base your decision on more than just a hunch or a gut feeling. This reminds me of the dotcom bubble of the late 90's/early 2000's.
I was a stock picking genius back in 2000.
So were many other people in the financial markets back then.
When you bought a stock in 1998/1999/2000, it was almost guaranteed to go up, regardless of its negative cash flow or its three-digit P/E ratio or any other fundamental data that was in direct conflict with the mind boggling rise of the stock.

Kozmo.com? Same day delivery in urban cities seems like a no-brainer. But no profit? No worries on no profits. Who needs them when you have the belief in potential of the idea. Stock went up.
Pets.com? Who cares about cash flow when you have a cute sock puppet and an adorable marketing campaign that should work any day now.
ImClone Systems? Well, Martha Stewart bought it, so it must be legit, right? A several hundred percent rise from 1998-2000 makes one ignore the failure for is main product to be reviewed by pharma regulators prompting its fall, right?
And we didn't care. We thought we were stock picking geniuses in 2000.
At least, I'll confess that I did.
Until the crash came in 2001.
That crash separates the stock brainiacs from the bozos. The bozos didn't have staying power.
This period defined my financial risk going forward for anything.
You are only as good as your ability to manage through a tough time.
Almost anyone can look good in an up time.
Few look good in a down time.
I was reminded of this story lately since I see many people hanging out a shingle for executive resume writing, career coaching or job landing consulting.
After all, times are good. It's easy to land a job nowadays and, especially in technology, when tech and non-tech companies are starving for decent talent that is scarce.
Many newbies are finding a job and think they are job landing geniuses.
So, logically, they are hanging out an insta-shingle saying, "I landed a job at X…. let me show you how to land a job at X, too, for $797" or whatever price their online course is.
Now, I am not knocking the newbie in this industry or any industry. I celebrate the entrepreneurial spirit at all levels and everyone has to start somewhere.
However, landing one job or staying employed in the longest bull market run ever doesn't mean you are a job landing genius.
It means you know how to ride the wave. Even ride the exuberance of the career wave quite well.
However, in the next inevitable recession cycle, whether it happens in 5 months, 15 months or 5 years, the knowledge and moxie of those job search coaches who have never coached a client through a down turn, or ever been through a down turn themselves, will be shaken.
And only a few executive resume writing services will survive.
How do I know?
I have either recruited and owned an executive resume writing services company for 23 years. I have not only survived two downturns, I have thrived in these prior downturns.
And so have my clients.
You won't want me to pick your stocks (although I have become much better at that now and have a much greater level of humility about it all).
But you do want someone by your side during economic churns who has thrived in these cycles to see patterns and opportunity that typically come with experience.
Or would you prefer to be someone's tooth cutting experiment?
I welcome you to sign up for an exploratory chat with our Business Manager, to discuss how our firm can help you thrive over the next few months, before the end of the year, and to prepare for whatever economic highs and lows may come our way. Here is where you can schedule the no-cost 30-minute call:
https://ChameleonResumes.com/contact-us
Be Well,
Lisa
Lisa Rangel – Executive Resume Writing Services
Chameleon Resumes
Posted:
---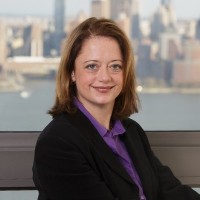 Lisa Rangel and the Chameleon Resumes team have helped over 6,000 executives and senior professionals land the 6-figure positions they deserve.
If you want to work with an elite team of former Fortune 500 recruiters, executive resume writers, and job landing experts so you can win the attention of hiring managers and land more lucrative interviews, sign up for an exploratory call so we can discuss how our 4-stage META Job Landing SystemTM can help you land your next 6-figure position.
---