"What makes good content to post on LinkedIn?"
A common question. And a good question.
After all, if you are told by me and other LinkedIn job search experts to be more active on LinkedIn, how are you supposed to do that and not look like uninformed poser?
Even better question.

Not all posted content is created equal. You can certainly look like you simply like he sound of your own voice (or your fingers typing on a keyboard) if what you post is cheesy humble-brag fodder consistently. This doesn't build followers.
So here are some guidelines when creating content for posting on LinkedIn that will attract employees and hiring managers from quality companies:
(1) Think "What would the person I want to attract want to read?"
The answer to this question should get you to hone in on who your audience is, and what they want to read. What they want to read will populate your content idea list.
(2) Aim to be of service to your audience.
Are you looking to attract hiring managers? What questions would they have around hiring people who do what you do? Create content that answers those questions.
(3) Promote other quality content that follows points #1 and #2.
This not only garners exposure for the person whose content you are promoting, it promotes you as the person who turned your audience on to an informative resource.
Curious as to what actual content to share and write? Where to get topics?
I cover that in my "How to Create Your LinkedIn Profile to Generate 6-Figure Job Interviews Faster" Master Class.
Why do I cover this topic in my LinkedIn Profile writing training session?
Because a successful profile takes more than just writing it. The activities you do on LinkedIn, like posting and commenting on posts, are just as important to landing interviews as the writing of the profile.
No one else is covering this info in any other LinkedIn training. So don't miss it.
Posted:
---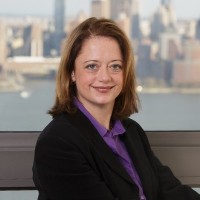 Lisa Rangel and the Chameleon Resumes team have helped over 6,000 executives and senior professionals land the 6-figure positions they deserve.
If you want to work with an elite team of former Fortune 500 recruiters, executive resume writers, and job landing experts so you can win the attention of hiring managers and land more lucrative interviews, sign up for an exploratory call so we can discuss how our 4-stage META Job Landing SystemTM can help you land your next 6-figure position.
---