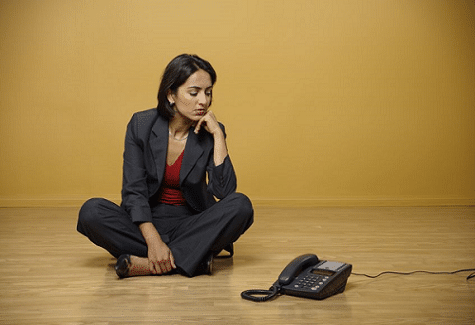 "I had an interview two Fridays ago and it went really well! But now I haven't heard anything. Does it mean I am out of the running? I have followed up twice… Should I follow up again? How long do I wait?"
Chris asked this multi-faceted question during a training session. I am going to break down the answers question by question below:
"Does it mean I am out of the running?"
No, it doesn't mean you are out of the running. But it doesn't mean you are in the running. It simply means you haven't heard from them yet—with a yes or a no. Don't assume information. And don't fill in the blanks in absence of information. Just keep interviewing elsewhere and continue to follow up.
"I have followed up twice (in two weeks)… Should I follow up again?"
Following up every two weeks thereafter until you get a response is a good idea that demonstrates resiliency, positivity and assertiveness. After all, you are showing you don't give up quickly and you don't assume the worst. Some people would say, "You are wasting your time." To those people, I reply "You can't land what you don't go after."
"How long do I wait?"
Don't wait at all. Let me give you some context for my 'don't wait' answer. When I hear the word 'wait,' I envision someone sitting and waiting around for news.
Screw that… Don't wait!
Keep your interview pipelines FULL and keep interviewing until you get and ACCEPT the offer you want.
It's not over until it's over, according to Yogi Berra, right?
Well, the same goes for job searching.
Don't wait. Let it go and focus on getting/attending the next interview.
You don't stop and wait for replies.
You keep interviewing and getting interviews until you have an accepted offer.
There is a deep-seated reason why it is CRUCIAL keep interviewing, even when you had an awesome interview in your desired job at a fantastic company…
Too many people make the mistake of stopping their interviews elsewhere when they feel the interview for the coveted job they want went well.
People do this because they are hoping desperately, since it went well, the offer will come and they won't have to interview anymore.
I know. I get it.
However, when you stop interviewing to wait for an offer, you lose your leverage.
You just gave the prospective employer all the power.
If you actually get an offer, you lost your negotiating power by giving up anything else in your pipeline.
You have essentially put all your eggs in a one offer basket.
And when you negotiate, this having-no-leverage thing will seep through your pores and can put you in a position of taking whatever they give you.
Why? You won't walk away since you don't have anything else.
And the prospective employer will know it.
So don't wait for the offer.
Keep interviewing.
And if you are unsure how to keep your interview pipeline full, my 'Get Hired Fast!' package to:
Put in to action the sure-fire action plan that generates interviews like water coming out of a firehose.

Find the direct decision makers who can hire you and avoid getting entangled in the interview-less, bureaucratic HR trap.

Create the compensation negotiation leverage that will empower you to maximize your salary with any offers you receive—because you will be able to walk away like a boss if they don't give you what you deserve. (Imagine this!!)
Let's do this: https://chameleonresumes.com/ghf
Lisa
ChameleonResumesLisaRangel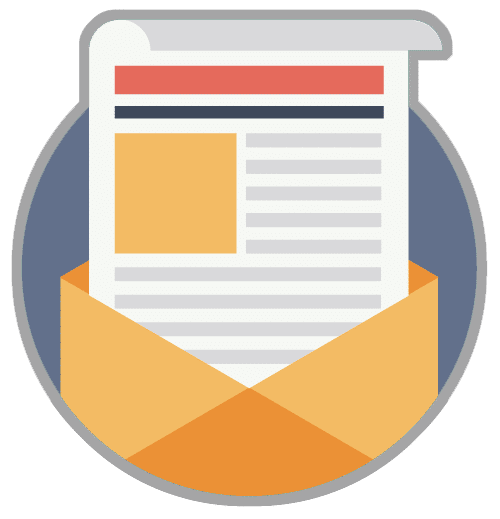 Landing your next job doesn't have to be an overwhelming, frustrating or time-sucking task. Get daily tips on how to find the position you deserve,  delivered right to your inbox:
The #1 addition every resume needs in 2023 and beyond.
How to get prepared for a job change even if you like the job you have.
How to handle a chaotic job market and where to focus your job-seeking efforts (hint, it's not the job boards).
Where to find great jobs without submitting 500 meaningless job applications.
How to slice through the Applicant Tracking System B.S. and land a 6- figure role you love.
How to track down the "unpublished job market" and have your pick of the best jobs out there.
How to write a resume that will hit hiring managers right between the eyes and have them scrambling to book your interview.
How to get up to speed with your online branding and write a LinkedIn profile that positions you as the #1 expert in your field.
How to approach job seeking with the "human touch" so you can keep the bots at bay.
And finally, access to our 4-stage META Job Landing system we've used with thousands of job seekers just like you.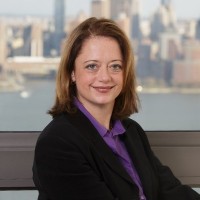 Lisa Rangel and The Chameleon Team are the only executive resume writing, LinkedIn profile development, and job landing consultancy who has been hired by LinkedIn and recognized by Forbes. Our 4-Stage META Job Landing System stems from decades of corporate and executive recruiting experience to position you to land your next 6 or 7-figure role faster.

Looking for an article on a particular topic? Use the search below...