How to Avoid the Job Board Black Hole (And Get Hired Fast!)
Here's a true (and sad) story:
"Welp, I guess I shouldn't be surprised.
The company that I wanted to work for, interviewed with, had them check my references, and waited weeks to hear from, sent a message to me through the headhunter that they're passing (read: told me to f**k off).
That was my last active job prospect.
Every other one has not panned out.
After eight months, unemployment running out, and a rapidly dwindling savings, I've pretty much come to the end of my rope.
Every piece of advice out there about resumes, presentations, cover letters, networking, job fairs, all of it has been worthless. Recruiters and headhunters have been COMPLETE wastes of time.
I honestly can't think of anything else I can do to change my fortune. It's like the stars are telling me I'm destined to be homeless and destitute.
I've got no expectation that another job prospect will come through anytime soon, and if it does, it'll probably be way out of town or some crappy job that pays half of what I was getting.
I'm alone, angry.
I feel like someone means for me to suffer like this. I'm also afraid that things will get even worse for me because I haven't had a day of luck in like a year.
It's like I'm being punished for something. But what did I do so bad to deserve this?
Everybody's going to tell me "keep up your spirits," and "it's always darkest before the dawn." But these are always gainfully employed people who never have to face this.
This isn't a good thing to be thinking, but I honestly wish rotten things on the people who led me on like this. And as for all the "friends" who have abandoned me, please stay away because you were never really friends.
I don't have 'jobhuntwoes'. I have no hope at all.
I feel like it's over."
=====
Stories like this break my heart.
Because with the *right* tools and resources, desperate scenarios like the one above are all too avoidable.
In fact, we've recently restructured our 'Get Hired Fast!' package to include 10 updated resources plus 4 new resources to ensure that none of our clients EVER go through anything like this by getting trapped in the job board black hole.
The 'Get Hired Fast!" package includes these 4 NEW components:
— 15-minute Career Catalyst Session [One-On-One Phone Call] ($150 value)
— "Pretend You're Fired Today" Podcast [Directory] ($104 value)
— FAT STACKS: Negotiate a Top Dollar Salary & Compensation Package [eBook] ($27 value)
— Writing Effective Interview Thank You Letters [Letters, Notes and eNotes Samples] ($27 value)
And 10 other tools you can implement immediately to help you avoid sending resume after resume into the job board black hole and actually start receiving interview calls.
You check out the entire 'Get Hired Fast!' package here:
https://chameleonresumes.com/ghf
To your next job!
Lisa
Lisa Rangel – Executive Resume Writing Services
Chameleon Resumes
Posted:
---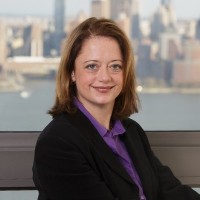 Lisa Rangel and the Chameleon Resumes team have helped over 6,000 executives and senior professionals land the 6-figure positions they deserve.
If you want to work with an elite team of former Fortune 500 recruiters, executive resume writers, and job landing experts so you can win the attention of hiring managers and land more lucrative interviews, sign up for an exploratory call so we can discuss how our 4-stage META Job Landing SystemTM can help you land your next 6-figure position.
---