How to Get a Response from Job Board Apps
Recently it seems I've had to say the same piece of advice over and over again and of course nobody wants to hear it.
Maybe it's the time of year but it feels like every second question is from someone wondering how to get responses from the many, many, many job board applications they have sent in.
These job searchers have been holed up with their laptops, applying to job after job on multiple different job landing sites. Frantically refreshing their email wondering if they got a response yet…
... but there is really only one way to get a response from a job board application…
... oh wait.. no there isn't.
The chances of actually getting a response from a job board are slim. Only 20%-25% of hires happen via these boards. And recruiters use job boards only when their networking hasn't produced the right candidate or their company hiring policy says they have to publicly post it—even though they already have someone earmarked for the job.
In essence, this effectively makes job boards one of the worst ways to find a new job.
So, I urge you to take a break from job board applications. Instead, I want you to focus on building your connections and actively reaching out.
If the job boards aren't working for you, try this new tactic instead:
Reach out to the hiring managers that you might report to if you worked at that company directly.
If you can start forging new connections with the people you will ultimately be working for (and with) this is going to help you get hired a lot faster than if you just passively apply online.
Maybe your name will ring a bell, maybe it will inspire them to view your profile. Maybe you will get a response.
For the next few weeks focus on reaching out to hiring managers and see what happens. You can go back to the job boards later. They will still be there.
Additionally, if you want to learn how to write your resume for the way 70% of hires happen, please join me for my upcoming "How to Design a Powerful Resume to Land 6-Figure Interviews and Get the Offer!" Master Class on Tues. 9/7/2021 or Thurs. 9/9/2021.
This is the best thing you can do for yourself to get out of the job board/ATS black hole that leaves so many job seekers frustrated and dejected.
Reserve your spot for the session of your choice:
I hope this will spark some forward movement for you.
Be well,
Lisa
Lisa Rangel - Executive Resume Writing Services
Chameleon Resumes
Posted:
---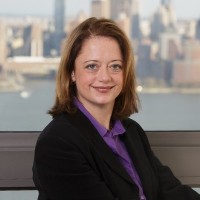 Lisa Rangel and the Chameleon Resumes team have helped over 6,000 executives and senior professionals land the 6-figure positions they deserve.
If you want to work with an elite team of former Fortune 500 recruiters, executive resume writers, and job landing experts so you can win the attention of hiring managers and land more lucrative interviews, sign up for an exploratory call so we can discuss how our 4-stage META Job Landing SystemTM can help you land your next 6-figure position.
---