If you're a very experienced professional it may have been a while since the last time you looked for a job.
If you were lucky you got swooped up out of college and have been with the same company ever since. Now you're starting to notice that being employed by the same company for life is a thing of the past. You may have noticed that even executives are changing jobs.
You've realized that it's time to move on to bigger and better things, but you feel overwhelmed by all the changes that have happened since you last had to look. Use this handy guide to help you get back in the game.
Stay on top of your technology game.
Technology is always changing and more companies are jumping on board with things like new software and cloud systems. Stay up to date on all the technology in your industry to better your chances of getting hired.
If you're not sure where to start you can use LinkedIn's Pulse feature to stay on top of industry news.
Use phone apps on your job hunt.
Everyone these days has a smartphone, but did you know that developers have come up with several apps to help you on the job hunt? You can download them onto your phone to access nearby executive level positions, collect business cards and much more.
Be open to video interviews.
A recent Forbes article noted a new trend among recruiters who are using video chat to conduct interviews. More than two thirds of the recruiters and hiring managers surveyed expect video interviews to increase in the next three years.
What does that mean for you? Don't be surprised if a potential employer asks to chat on Skype.
Learn how to leverage social media.
Social media has changed the job hunting game. Forget the classifieds in the newspaper and good luck finding executive level positions on massive online job boards.
In fact, a huge percentage of employers are now using Facebook, Twitter and LinkedIn to find candidates. In fact,
You can use our 99 Job Search Tips from an Executive Recruiter eBook to learn about using social media effectively on your executive job search.
Update your resume.
You can't use your resume from 20 years ago on your job hunt. It's not as simple as adding your new work history to an old resume.
Quite frankly, even resume styles have changed since you last had to look for job. For example, having an objective at the top of your resume is now seen as a thing of the past.
Craft a new resume that shows your leadership skills. You can look through some of our executive resume samples to get a feel for what is now expected.
The job hunt has changed significantly thanks to technological advances and the rise of social media. Use our tips on how to look for a job if it's been a long time since you've had to and avoid being caught off guard when someone asks you about software, social media or a video interview.
Be Well!
Lisa
Posted:
---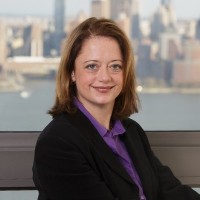 Lisa Rangel and the Chameleon Resumes team have helped over 6,000 executives and senior professionals land the 6-figure positions they deserve.
If you want to work with an elite team of former Fortune 500 recruiters, executive resume writers, and job landing experts so you can win the attention of hiring managers and land more lucrative interviews, sign up for an exploratory call so we can discuss how our 4-stage META Job Landing SystemTM can help you land your next 6-figure position.
---