How to Proactively Prepare for Your Next Job
I don't want you to send another email into the job board black hole until you read the rest of this email.
If the hammer came down today and you were fired, how long would it take you to get back on your feet and into a new job?
A week? A month? Closer to a year?
Or would you find yourself like so many job seekers do... Pounding the pavement, poring over job boards, chanting incantations and praying for just one callback?
Have you been proactively preparing, and are you able to handle unexpectedly finding yourself in the thick of a search?
Or are you more like the vast majority of current and potential job seekers... woefully unprepared to be on the market with out-of-date resumes, a mothball-laden network, a cover letter older than the Pyramids of Giza, and cobweb-covered interview skills?
Chances are you fall into one of those two camps (there isn't much in between the two).
Regardless of your current position, a little remedial basic training never hurts. By which I mean things like:
Forming your professional brand, unique value proposition, and weaving them into your documents in such a way that has recruiters and hiring managers scrambling to call you.
Learning how to construct your resume summary, employment, education, and skills sections of your resume plus taking advantage of keyword optimization so recruiters can easily find and see that you're the man or woman to hire.
Taking time to understand the ins and outs of LinkedIn so that you're never dependent on third-party recruiters and job boards ever again (should you find yourself on the job hunt, understanding how to take full advantage of LinkedIn can double, even triple, your leads).
These are three things you can start doing today to dramatically reduce your search time, learn more about the "other side" of the hiring world, and get a huge leg up on your competition.
If you've already invested time, energy, even money into proactively improving your job search skillset, fantastic. You're ahead of the vast, vast majority.
On the other hand, if you haven't bothered to bulletproof your job search skills, our updated 'Get Hired Fast' package will help you gain access to the "hidden" job market and show you where to find unpublished career positions using ethical insider information to grab the attention of interview-happy hiring managers.
Click here to see if the 'Get Hired Fast' package has the job search tools you've been missing:
https://chameleonresumes.com/ghf
Be well!
Lisa
Lisa Rangel - Executive Resume Writing Services
Chameleon Resumes
Posted:
---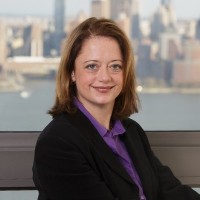 Lisa Rangel and the Chameleon Resumes team have helped over 6,000 executives and senior professionals land the 6-figure positions they deserve.
If you want to work with an elite team of former Fortune 500 recruiters, executive resume writers, and job landing experts so you can win the attention of hiring managers and land more lucrative interviews, sign up for an exploratory call so we can discuss how our 4-stage META Job Landing SystemTM can help you land your next 6-figure position.
---