How YOU Can Get Hired During the Holidays
Do companies hire during the holiday season?
You may be hearing, "People are busy," "No one is in the office," or "Companies are dealing with end of year taxes".
But what if I told you that you can get hired during the Holidays?
Between business critical positions needing to be filled and the urgency of using up the company budget before the end of the fiscal year, there are plenty reasons why companies need to hire new staff in December. The key is to know how to use this time of year to your advantage.
Work the room at holiday events.
The holidays present a good opportunity to network without it being so blatantly obvious. Since it's less obvious, it's also less forced. When it's less forced it tends to be more successful.
Here are some key points to keep in mind while networking at holiday events:
• Focus on who you can help more than what you can get.
• Let the career conversation come up naturally. It inevitably comes up at social events anyway.
• Don't be afraid to set up meetings or interviews.
• Add people you meet to your network and follow up with them.
• You can't go to every event without burning yourself out. Be strategic and choose only the events that will help your job search.
For a primer on how to network at holiday events check our our blog post on the topic.
 Consider working with third party recruiters.
Third party recruiters can be your best ally during this time of year. Why? Because they are determined to fill up remaining positions for their clients by December 31st so they can get their commission. That means they have a little extra motivation to get you in the door and get you hired as soon as possible.
The problem these recruiters run into isn't that there aren't any job openings, it's that the applicant pool dwindles during the holidays. In fact, information suggests that it's business as usual during the holiday season. The real reason hiring slows down this time of year comes from the fact that applicants are not actively pursuing work as it gets closer to Christmas and New Year's.
Therefore by reaching out to third party recruiters and letting them know you are available you not only make their lives easier, you also have less competition to deal with as a candidate. It's a win-win.
Don't be afraid to schedule an interview the last week of December.
If it's the last week of December corporate recruiters are most likely in the office biting their nails because they haven't found anyone to fill an open position. This means they run the risk of losing a nice chunk of money that was allotted to them in the corporate budget for hiring.
The good news for you as a proactive candidate is that it's very difficult for recruiters to get a hold of applicants for interviews the last week of December. That's why you can let them know that you are indeed available that week.
Of course, family comes first. But if you don't want to wait until January for a job you may want to consider sneaking in a job interview the last week of the year.
Be Well!
Lisa
Posted:
---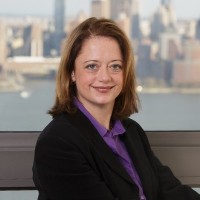 Lisa Rangel and the Chameleon Resumes team have helped over 6,000 executives and senior professionals land the 6-figure positions they deserve.
If you want to work with an elite team of former Fortune 500 recruiters, executive resume writers, and job landing experts so you can win the attention of hiring managers and land more lucrative interviews, sign up for an exploratory call so we can discuss how our 4-stage META Job Landing SystemTM can help you land your next 6-figure position.
---