"People often say that motivation doesn't last. Well, neither does bathing – that's why we recommend it daily." — Zig Ziglar
This quote can be applied to so many aspects of one's life: Professional, health, personal relationships, fitness and so on. Earlier in my career, I would think that something was wrong with me that I could maintain energy levels and motivation all the time. I used to think I was a machine! I have come to learn that self-care is needed to recharge…Daily meditation helps me gain a fresh perspective. Being around positive people and inspirational role models each day invigorate my mind and my soul. Regular exercise and right food choices keeps me consistently fueled. Motivation fueled from internal and external sources must be tapped and replenished daily — it is not an endless source to be taken for granted. It is what I am told by my mentors and I strongly believe it applies to executives and professionals conducting a job search. Tend to motivation and stay inspired daily. Thank you, Zig.
Written by Lisa Rangel, Executive Resume Writer
Posted:
---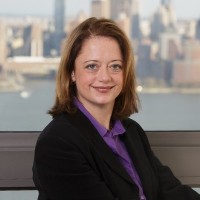 Lisa Rangel and the Chameleon Resumes team have helped over 6,000 executives and senior professionals land the 6-figure positions they deserve.
If you want to work with an elite team of former Fortune 500 recruiters, executive resume writers, and job landing experts so you can win the attention of hiring managers and land more lucrative interviews, sign up for an exploratory call so we can discuss how our 4-stage META Job Landing SystemTM can help you land your next 6-figure position.
---