Is Returning to Work at the Same Level Possible?
Returning to work after staying home with your family can make interviewing challenging.
In fact, a Harvard Business Review article from Feb. 2018 titled, "Stay-at-Home Moms Are Half as Likely to Get a Job Interview as Moms Who Got Laid Off" outlines that landing an interview is harder for both women and men when returning to work—stay-at-home men were equally less likely to land an interview.
So when you have an interview returning to work, you really must prepare to nail it.
But the anxious questions in your need mind start to pile up...
How do you explain the gap?
Is it possible to get back to where you were when you left or do you have to take a step down?
What if the company looks down on me for taking time off?
This affects men and women who stay home with kids—my hubby was a stay at home dad for 6 years with our kids.
How do you deal with it on the interview?
First, how you deal with the gap is directly. Outline what you did when taking care of your family. Frame your activities in an achievement-based manner for volunteer, interim work, and other activities. The key is to show your achievement mentality on this interview.
Second, it's very possible to go back at the level you left at. It depends on what you do, what you needed to do to stay current in your field, your network, and how long you were away from your profession. But here are some of the successes we have had:
-- Magazine Editor returned as a Magazine Editor after being home 17 years with her kids.
-- VP of Marketing at Top Investment Bank returning to the same job (and promoted 1 year after returning) after 4 years home with her kids.
-- Scientist in the cosmetics industry returning to Senior Scientist role after 5 years home with her family.
It's doable.
How you present yourself in the interview makes all the difference on whether a potential employer sees your value...
Your value is there. You just need to show it.
Our Interview Mastery System can help you demonstrate your value that results in more compensation and / or higher level titles similar to what you had when you left.
If you give off an impression that you need to start over, the employer will have you start over—it's cheaper for them and they know you will still operate at the fabulous you level.
So don't do this. Hire us to help you present yourself right. Here is the link:
You won't want to miss this.
Lisa
Lisa Rangel - Executive Resume Writing Services
Chameleon Resumes
Posted:
---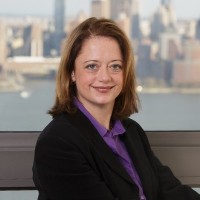 Lisa Rangel and the Chameleon Resumes team have helped over 6,000 executives and senior professionals land the 6-figure positions they deserve.
If you want to work with an elite team of former Fortune 500 recruiters, executive resume writers, and job landing experts so you can win the attention of hiring managers and land more lucrative interviews, sign up for an exploratory call so we can discuss how our 4-stage META Job Landing SystemTM can help you land your next 6-figure position.
---