Job Boards: The Frustrations Job Seekers Face
A common question I receive is "what changes can I make to get past the job board filters to get an interview?"
I typically follow up that question, with more questions.
I'll ask:
— Do you have a linear background? Meaning, have you stayed in the same field moving up in your career and now find yourself looking for the next step job?
If the answer is no, then I will discourage you from continuing to do your job search on job boards. They tend to work best for those with linear backgrounds. They do not do well for career changers or those with non-linear backgrounds.
Next question I ask:
— Are you aware that 60-65% of hires happen through employee referrals, social media connections and personal contacts? Did you know that recruiters first put out openings to their network—and they try to fill it without ever posting the job, if possible?
If the answer is no, then the job seeker just learned they may be missing out on a bunch of jobs that never get posted on job boards.
Once I ask these two questions, I'll answer the initial question about what to do with a resume to get better results:
My answer? Don't do anything. Get off the job boards.
They didn't work for most job seekers prior to the pandemic. With exponentially more people seeking work post-pandemic, I can envision job boards being less effective for job seekers.
Yet career changers and non-linear background job seekers keep using job boards and continuously seek out how to beat the ATS with the resume.
To no avail.
Why?
I believe job seekers who continually use job boards, despite the lack of results, do so because it does the following:
(1) It's comforting to apply and say you did something for your job search. Job boards help us feel busy, even if it's less effective.
(2) We hope our need for immediate gratification is satisfied. We hope we will be selected without having a conversation.
(3) Being ignored by a job board is less personal than a person ignoring your email.
(4) It's perceived to be easier to try to beat the system than market oneself to individuals.
Yet 60-65% of hires happen through networking but only 20-25% of hires happen through job boards.
So I am perplexed as to why job seekers keep banging their heads against the wall with job boards when they repeatedly get poor results.
If you have been chasing your tail and are getting tired of the run-around, just email me back at [email protected] for a better way.
We can either book a call with the team, or I can simply tell you the one thing you should be focusing on.
Let's talk soon,
Lisa
Lisa Rangel - Executive Resume Writing Services
Chameleon Resumes
Posted:
---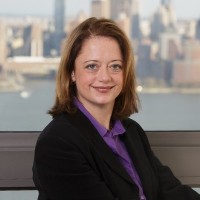 Lisa Rangel and the Chameleon Resumes team have helped over 6,000 executives and senior professionals land the 6-figure positions they deserve.
If you want to work with an elite team of former Fortune 500 recruiters, executive resume writers, and job landing experts so you can win the attention of hiring managers and land more lucrative interviews, sign up for an exploratory call so we can discuss how our 4-stage META Job Landing SystemTM can help you land your next 6-figure position.
---