Job Search Now or Wait Until January?
An employed product manager reached out to me saying their job was in jeopardy.
He asked me if he should start his job search now or wait and see if his job was actually going to be eliminated.
I asked him, "If you saw the product line you're responsible for was going to possibly lose a major distributor... would you wait and see if it actually happened, or would you proactively be seeking out other distribution channels?"
He knew the answer to the product line question.
He saw where I was going with the answer to his "should I job search now or wait" question...
Our career trajectory is simply a business situation that needs a plan.
If it's growing, we need a growth plan.
If it's in jeopardy, we need a contingency plan.
It's a SWOT analysis of ourselves: what are my strengths and weaknesses? What are my opportunities in my career and threats to my career?
We do this type of planning and analysis for our employers every day.
Why don't we do it for ourselves?
Why do we not think it's worth an investment of a consultant to help us with our growth or contingency plan?
I mean, our employers hire consultants all the time... it's an industry, for God's sake: Deloitte, Accenture, Bain, McKinsey, CapGemini, etc...
But we don't invest in outside advice for ourselves... you know what's worse?
We think we know better for ourselves and try to move forth on our own without help …
...bad plan.
So, in order to give you our very best consulting advice and job search guidance, I have created the Job Search Bundle.
This Job Search Bundle brings together the very best resume writing tactics, the most effective way to reach out to prospective companies, advice on which social media platforms you could leverage for your search, and great training on how to use third-party recruiters to your advantage.
If you grab this bundle today, you could have a better and more successful job search tomorrow.
Click here to secure your copy.
Let's get ahead of the January job rush,
Lisa
Lisa Rangel - Executive Resume Writing Services
Chameleon Resumes
Posted:
---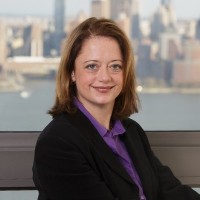 Lisa Rangel and the Chameleon Resumes team have helped over 6,000 executives and senior professionals land the 6-figure positions they deserve.
If you want to work with an elite team of former Fortune 500 recruiters, executive resume writers, and job landing experts so you can win the attention of hiring managers and land more lucrative interviews, sign up for an exploratory call so we can discuss how our 4-stage META Job Landing SystemTM can help you land your next 6-figure position.
---