Too many job seekers are contorting themselves into a pretzel to desperately please a hiring manager – longingly hoping to be hired.
This suck-up-please-approve-me notion is even worse with experienced job seekers.
Nothing more nauseating than an experienced person groveling for love from an employer who doesn't appreciate what they offer.
When you seek approval, you seem needy.
That's not the way to get love from an employer.
When was the last time you wanted to be with a needy person?
Yeah. Ew… Employers don't want to hire needy people.
So cut the crap.
You have skills.
You have achievements.
You have much to offer.
Stop brown-nosing hiring managers and putting yourself in this subservient-needing-approval stance by displaying everything you have ever done to prove your worthiness of job love.
The opposite actually works.
Less is more.
Think of it this way… Last time you were on a date were you attracted to the person who insecurely pontificated about how awesome they were?
Or…
…To the person who confidently left a bit mystery with the one or two intriguing accomplishments dropped casually during your chat?
Yeah, that's what I thought. Insecure pontification doesn't win the game.
Stop this need to over-prove yourself.
You are equal.
Successful job seeking is a quest of two parties seeking out equal partners to collaborate to get a function completed.
Frustrated job seeking is a failed mission of incessantly laying on how much you have done to an unsuspecting listener who eventually can't sort out what achievement is relevant to them (and is creeped out by your desperate need to prove your value).
Attitude matters more than the right resume, LinkedIn profile, cover letter and job application approach.
Don't let these types of mistakes hinder your ability to conduct a successful job search. Join me on my No-Cost "6 Deadly Job Search Mistakes Preventing You from Landing a Job" Webinar training session as I'm going to show you how to triumph over some of the most common, but critical, job search mistakes .
Here is what you will learn:
Learn the #1 resume mistake I see every frustrated job seeker make and the 2-second fix you can play with today.
Discover why LinkedIn has turned into a major time suck and social hang out spot instead of the interview producing tool it's designed to be.
Multiply your interviews using this simple, but not-so-obvious interview generating tactic.
See if you have the maximized salary mindset, and learn killer negotiating tactics that will ensure you take home what you want.
… and MORE!
Register for the session of your choice here -> https://chameleonresumes.com/jsawreg
Let's do this!
Be well…
Lisa
Lisa Rangel – Executive Resume Writing Services

Posted:
---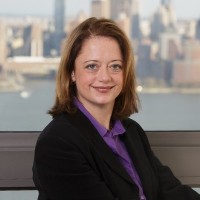 Lisa Rangel and the Chameleon Resumes team have helped over 6,000 executives and senior professionals land the 6-figure positions they deserve.
If you want to work with an elite team of former Fortune 500 recruiters, executive resume writers, and job landing experts so you can win the attention of hiring managers and land more lucrative interviews, sign up for an exploratory call so we can discuss how our 4-stage META Job Landing SystemTM can help you land your next 6-figure position.
---