One morning at my 5:30 a.m. CrossFit class, there was an adult male wearing Call of Duty pajama pants as we warmed up.
I looked at him and thought, "That's crazy… my son would possibly wear those pants."
And then I looked closer at this guy… I realize he is probably in his 20's and he is young enough where he COULD BE my son.
Ugh… my shoulders slumped.
Yes, I could be Call-of-Duty-pajama-pants dude's Mom.
That was a smack of reality stronger than coffee and burpees at 5:30 a.m. than I really needed.
Thankfully, then I somehow quickly shifted from a "poor me" mentality to a "go me" mindset…
I am a 48 year old Momma who is at a 5:30 a.m. CrossFit class with a bunch of dudes and chicks who could be my kids.
And I held my own.
Not only held my own, but even beat a couple of them.
I had to have a strategy… and I had to believe I could compete.
Without a belief in myself nor a plan, I couldn't have competed.
I couldn't approach the workout like I did when I was 25 but now as a 50 year old. I had to approach the work out capitalizing on my assets and strengths as a 48 year old.
When I was 25, I could compete on sheer strength—but as a 50 year old, I needed to work smarter… not harder.
It's like job seeking when you are over 40+.
If you are job seeking as a 40+ year old the same way you did when you were 25, you are doing yourself a serious disservice.
Why?
When we got hired at 25, we were being hired (in most cases, generally speaking) on sheer potential. We were being chosen on our ability to be molded and trained into what our employers wanted us to be. As a 25-year old job search candidate, we were aiming to please.
It's endearing when a young person tries so earnestly hard to earn your approval.
When a 40+ year old job seeker takes this same seeking-approval/choose-me stance in their job search, it reeks of desperation.
It's not so cute, nor as endearing.
Why?
Well, it's not ageism, in my opinion.
It's because when you have experience… 20+ years of it for most of us… we shouldn't need approval anymore.
We should want collaborative partnerships.
We should want employers who appreciate what we have to offer and complement what they have to offer.
We shouldn't want to have to twist our experienced selves into a pretzel to be what anyone wants anymore.
And when a 40+ year old job seeker embarks on the pretzel-twisting, confidence-plummeting job search tour, it's sad to watch.
And no one wants to hire sad.
People want to hire confidence.
It doesn't mean you won't ever doubt yourself, like I initially did standing next to the twenty-something, Call of Duty pajama pants wearing dude…
But make sure you remember how far you have come… and you are still very much in the game because of your mindset.
You need to look the part online.
You need to act the part of a potential partner online.
And let's start with LinkedIn.
I am holding my "How to Create Your LinkedIn Profile to Generate 6-Figure Job Interviews Faster" Master Class training session on Tues. 8/24/2021 or Thurs. 8/26/2021 at 1:30 p.m. ET.
Register for the session of your choice using the link below: https://chamres.com/82426BL
Learn how to kick some serious butt on LinkedIn ; )
Be well!
Lisa
Lisa Rangel – Executive Resume Writing Services
Chameleon Resumes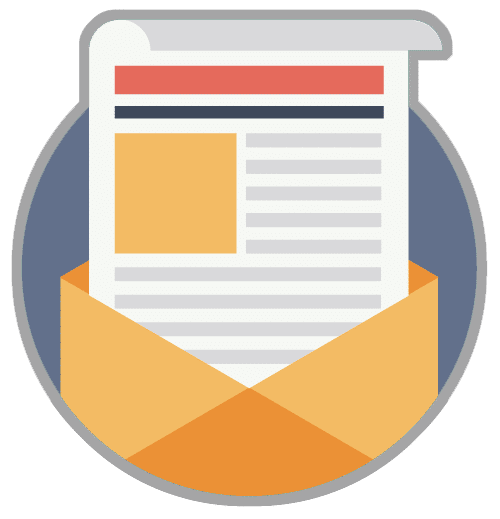 Landing your next job doesn't have to be an overwhelming, frustrating or time-sucking task. Get daily tips on how to find the position you deserve,  delivered right to your inbox:
The #1 addition every resume needs in 2023 and beyond.
How to get prepared for a job change even if you like the job you have.
How to handle a chaotic job market and where to focus your job-seeking efforts (hint, it's not the job boards).
Where to find great jobs without submitting 500 meaningless job applications.
How to slice through the Applicant Tracking System B.S. and land a 6- figure role you love.
How to track down the "unpublished job market" and have your pick of the best jobs out there.
How to write a resume that will hit hiring managers right between the eyes and have them scrambling to book your interview.
How to get up to speed with your online branding and write a LinkedIn profile that positions you as the #1 expert in your field.
How to approach job seeking with the "human touch" so you can keep the bots at bay.
And finally, access to our 4-stage META Job Landing system we've used with thousands of job seekers just like you.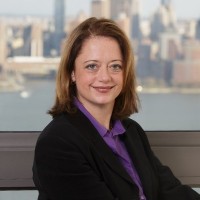 Lisa Rangel and The Chameleon Team are the only executive resume writing, LinkedIn profile development, and job landing consultancy who has been hired by LinkedIn and recognized by Forbes. Our 4-Stage META Job Landing System stems from decades of corporate and executive recruiting experience to position you to land your next 6-figure role faster.

Looking for an article on a particular topic? Use the search below...