LinkedIn Connections: Quantity Isn't More Important Than Quality
A will-remain-nameless job search coach recommended to get your LinkedIn connections to 500+ connections as quickly as possible.
This was a comment was posted by a follower for said-will-remain-nameless job search coaching group I moderate for LinkedIn.
The rationale given was when you have 500+ LinkedIn connections, recruiters will see that and automatically think you know how to network.
When I asked the follower who posted this tidbit of nonsense which recruiters provided proof of this concept or if the poster was a recruiter herself… I got crickets.
When I looked up the job search coach's background, she was never in HR, corporate recruiting or search firm recruiting. Her general corporate hiring expertise seemed limited, as well.
But I'm telling you, quickly getting your LinkedIn connections to 500+ without any thought to the quality of each those connections will not make a recruiter think you are a savvy networker… and more importantly, will not get you interviews.
Arbitrarily connecting with LION's (LinkedIn Open Networkers) that are in a different industry than you, will just leave you well connected with people from a different industry than you. Randomly connecting with Accounts Payable Clerks in Michigan won't help you if you are looking for an SaaS sales role in Paris, France.
Quality matters. Don't believe anyone who tells you differently.
There are many qualified, awesome, experienced job landing coaches besides me. I love collaborating with many of them and we make each other better.
However, one of my biggest pet peeves are job search coaches who become job search coaches after amassing so much information from their failed job search that they think they can teach job searching.
It's quite the opposite.
If you want to learn what you need to do to upgrade your profile and the activities that will increase your job leads, don't miss my next free LinkedIn Master Class, "How to Create Your LinkedIn Profile to Land 6-Figure Interviews" on Tues. 8/24/2021 at Thurs. 8/26/2021.
Reserve your spot for the session of your choice:
Be well!
Lisa
Lisa Rangel – Executive Resume Writing Services
Chameleon Resumes
Posted:
---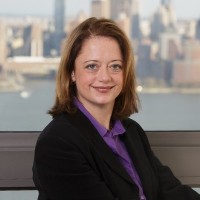 Lisa Rangel and the Chameleon Resumes team have helped over 6,000 executives and senior professionals land the 6-figure positions they deserve.
If you want to work with an elite team of former Fortune 500 recruiters, executive resume writers, and job landing experts so you can win the attention of hiring managers and land more lucrative interviews, sign up for an exploratory call so we can discuss how our 4-stage META Job Landing SystemTM can help you land your next 6-figure position.
---