Is Your LinkedIn Profile Killing Your Job Search?
Two of the most powerful job search tools you have at your disposal are your LinkedIn profile and your resume.
Far too often, job seekers don't take the time to sync these two materials together. Imagine submitting your resume to a job posting. The hiring manager decides to look you up on LinkedIn, but finds your profile is out of date, missing information or presents you as someone completely unqualified for the position you're applying for.
Having a LinkedIn profile that's out of step with your resume can actually hurt your chances of getting a call for an interview.
Here are five ways to construct a powerful profile that's supports your resume (and vice versa):
1. Your LinkedIn profile should be an extension of your resume
On your LinkedIn profile, you have several different sections that are not included on your resume that can help you stand out from other candidates, allowing you different ways to present your candidacy – all stemming from your resume.
Your tagline, summary, character limitations in the employment sections, attachments and skills are some of the unique ways in which LinkedIn profile sections differ. However all of the other sections that are similar to the resume are an opportunity to synchronize your LinkedIn profile and resume.
2. You don't have that pesky page limit that a traditional resume has
The purpose of your resume is to effectively summarize why you are the best candidate for the position. You don't have a lot of time to catch the recruiter's attention, so you only include the very best accomplishments at the highest level.
However, these accomplishments don't always tell the complete story. On LinkedIn, you have more space to expand on your key accomplishments and add impact information that you simply didn't have space for on your resume.
While different sections have varying character requirements, in general, your LinkedIn profile allows you to use more words to describe your actions.
3. Voice, tone and point of view should match up
LinkedIn is a social media outlet – but it's a professional network, as well, and should be treated as such. Like your resume, your LinkedIn profile should be written in the same voice, tone and point of view as your resume.
Your resume reads as an official document, therefore, so should your LinkedIn profile. Each section should be written in third person, same as your resume, and void of unnecessary acronyms, inappropriate language, or superfluous details that don't enhance your candidate story.
4. Your headline should be keyword optimized and easily identify you as a candidate
Your headline is one of the strongest search term areas in your LinkedIn profile, which is why your resume's headline should be expanded on your LinkedIn profile.
For example, your resume headline may be, "Senior Operations Manager." On LinkedIn, you are able to take your resume headline and turn it into something like, "Operations Manager with Six Sigma Green Belt Certification and $2M Budget Oversight," giving the potential hiring manager more information about your fit while expanding your search terms capability.
5. Key accomplishments tied to the position and the summary
On your resume, you most likely have your key accomplishments listed under the applicable position to help the recruiter understand your responsibilities in each position, which should absolutely be included and adhered to on your LinkedIn profile. However, you also have the capability of inserting your key accomplishments in other areas of your LinkedIn profile such as the Executive Summary, Skills, and Projects sections.
Instead of lumping your experiences by company, you can also put them into a different context with your LinkedIn profile, making them more applicable and making your profile more likely to be found when recruiters do a keyword search.
Want to learn how to create a LinkedIn profile that rises above the sea of competition?
Attend my no-cost "How to Create Your LinkedIn Profile to Generate 6-Figure Job Interviews Faster" Master Class on Tues. 6/22 or Thurs. 6/24 where I will cover how to find hiring managers, so you can reach out directly to land an interview, and never apply through a job board again.
Job posting boards are not the best at recognizing how qualified you are—only people are good at this…
So let me show you how to find the right people who will see you as qualified.
In my free training, you will learn:
How to never depend on job boards or third party recruiters again to land an interview.
How to identify the right hiring managers, that won't be in HR, so you can set up your own interview—cut out the ATS middleman!
How to get noticed for your qualifications and never feel rejected again.
Click the link below to reserve your spot:
Be well!
Lisa
Lisa Rangel – Executive Resume Writing Services
Chameleon Resumes
Posted:
---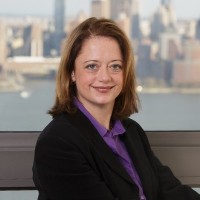 Lisa Rangel and the Chameleon Resumes team have helped over 6,000 executives and senior professionals land the 6-figure positions they deserve.
If you want to work with an elite team of former Fortune 500 recruiters, executive resume writers, and job landing experts so you can win the attention of hiring managers and land more lucrative interviews, sign up for an exploratory call so we can discuss how our 4-stage META Job Landing SystemTM can help you land your next 6-figure position.
---