LinkedIn recently rolled out new changes. These include, but are not limited to:
Changes to the LinkedIn profile

Changes to the search function

Changes to the tracking metrics

Changes to messaging.
To me, LinkedIn changes are like cell phone upgrades. When they first happen, my routine is disrupted and I feel like I'm hemorrhaging/wasting time trying to figure it out. And then within a week or two, at most, I have a new routine. And I am just as entrenched and loyal to the new phone and new routine as I was to the prior phone and routine.
And then life runs smoothly. Until they change it … again. Rinse. Repeat. So here we are again.
So even though LinkedIn rolled out a series of new updates, I'm here to tell you that it's going to be okay. You may need to click a new button or go to a new place to find what you're looking for, but it's all still there, more or less.
I'll cover the main updates and help you resume a routine to remain productive in no time.
1. Cleaner Navigation Menu
The New Navigation Menu makes it easier to find what you need with the most used functions. My Network, Jobs, Messaging, and Notifications are now listed at the top menu bar together, making them easy to find. And the lesser used, but equally as valuable functions, such as Learning, Groups, ProFinder, Salary, Lookup, Slideshare, Post a Job functions are now more easily found in a drop down "More" tab which is right next to the most used functions just listed.
2. The LinkedIn Profile Sections
The New LinkedIn Profile now has less sections and each section label s clearer as to what the section depicts. The redundant or nebulous sections have been removed. According to LinkedIn, these are the sections that remain in the profile: Work Experience, Education, Volunteer Experience, Skills, Publications, Certifications, Courses, Projects, Honors & Awards, Patents, Test Scores, Languages and Organizations.
There are two main changes: (1) the advice for contacting section is gone so you will want to include your contact details in the summary, and (2) the sections cannot be rearranged in your profile, so factor this in when you are writing to ensure you draw the reader's eye to the sections you want them to see.
3. How to Search for Information on LinkedIn
The Advanced Search feature is not in the original form for free users any longer. This was my favorite feature, so I will miss this feature. However, the search platform differs even more between free and paid memberships. The free membership uses a Boolean search term element in a search box, similar to searching on a search engine like Bing. Type in the search term(s) you wish to use and then you can view the search results for that term for People, Jobs, Posts, Companies, Groups or Schools. For People, you can search within your connections based on their location, current company, past company, industry, profile, language, nonprofit interests and education. You will have to upgrade to LinkedIn Recruiter or Sales Navigator to get access to the following search parameters: years of experience, groups, function, seniority level, interested in, company size, and when joined. When you click on Jobs, you will also be given an opportunity to further filter your results.
For most job seekers or casual users of LinkedIn, I do not believe this is a hardship. It is a change to be noted, though, in creating new routines if you did use these latter parameters often. If you are a recruiter or sales person who used these latter mentioned functions in a free account, you will need to upgrade to one of the two memberships cited above to gain access to these search parameters going forward.
4. Tracking Your Progress & Effectiveness
The "Who Viewed Your Profile" stats and your posts and article activity record are still there. These are helpful, so I was happy to see these features remain. The "Strengthen Your Profile" function still exists, which helps users quite a bit. I was happy to see this stay, as well. The ranking of profiles among your connections seems to have been removed. Personally, I did not pay attention to it, but I know people who did use it as a gauge for the effectiveness of their profile and activity. Now, a user can look at activity to gauge profile effectiveness.
5. Access to InMails & Messaging
Free InMails no longer exist. InMails are now only a part of a paid LinkedIn Membership and the amount of InMails you receive are based on the membership level you invest in. They range from 3 InMails to 30 InMails per month, depending on the membership option you choose. While this can be disappointing, LinkedIn is a for-profit company. I am not surprised by this change. If someone still wanted to contact people as a free member, if the contact you want to reach is working but does not have contact details listed in the summary, you can research the email format and email the person directly. This is a little more work, but can help you stay at a free membership, if that's the goal. Messaging now exists on LinkedIn similar to DMing on Twitter or communicating on Facebook Messenger. You can also still message Group members, which will help you not need InMails.
There are many more smaller and inconsequential changes to this new LinkedIn rollout. LinkedIn's Help section has many of the before and after's covered, so that is a great resource to start with when wanting to learn how to do what you used to do. Go to LinkedIn Help and type into the search field what you used to do, for example: Advanced Search Feature, and the results will show you how to search now using Boolean search and the fields that do exist for you to complete to search. I found this to be the case how I relearned much of what I used to do.
The key is to adapt. Change truly is the only predictable element of our lives today. Those who can adjust will remain ahead. Adjustment can take many forms, but adjusting is the key.
If you're interested learning the comprehensive steps on how to use LinkedIn to double, or even triple, your job leads then be sure to register for our upcoming No-Cost "How to Create Your LinkedIn Profile to Generate 6-Figure Job Interviews Faster" Webinar training session.
Click this link for more details and to reserve your spot for this valuable training!
Be Well!
Lisa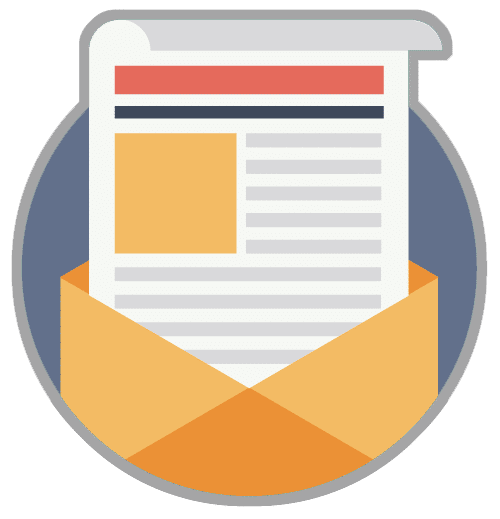 Landing your next job doesn't have to be an overwhelming, frustrating or time-sucking task. Get daily tips on how to find the position you deserve,  delivered right to your inbox:
The #1 addition every resume needs in 2023 and beyond.
How to get prepared for a job change even if you like the job you have.
How to handle a chaotic job market and where to focus your job-seeking efforts (hint, it's not the job boards).
Where to find great jobs without submitting 500 meaningless job applications.
How to slice through the Applicant Tracking System B.S. and land a 6- figure role you love.
How to track down the "unpublished job market" and have your pick of the best jobs out there.
How to write a resume that will hit hiring managers right between the eyes and have them scrambling to book your interview.
How to get up to speed with your online branding and write a LinkedIn profile that positions you as the #1 expert in your field.
How to approach job seeking with the "human touch" so you can keep the bots at bay.
And finally, access to our 4-stage META Job Landing system we've used with thousands of job seekers just like you.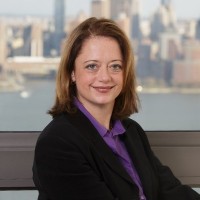 Lisa Rangel and The Chameleon Team are the only executive resume writing, LinkedIn profile development, and job landing consultancy who has been hired by LinkedIn and recognized by Forbes. Our 4-Stage META Job Landing System stems from decades of corporate and executive recruiting experience to position you to land your next 6 or 7-figure role faster.

Looking for an article on a particular topic? Use the search below...