LinkedIn Strategy: Should You Use "Seeking New Opportunity" in Your Headline?
Time for some important LinkedIn strategy.
Your LinkedIn headline is one of the strongest search term areas in your LinkedIn profile, which is why your resume's headline should be expanded on your LinkedIn profile.
Ensure your LinkedIn headline is relevant-keyword optimized to easily identify your profession and industry as a candidate—not simply identify you as unemployed.
After all, being unemployed isn't the best thing about you, right?
However, there is one group that can benefit from including "Seeking New Opportunity" in their headline.
For almost everyone else, I think this is a waste of prime LinkedIn real estate space.
Why do I say 'almost'? The only group of people who may benefit from using this type of phrase in their LinkedIn headline are unemployed job seekers who are interested in working temporary or contract work immediately. When I recruited, one of the areas I recruited for was Temporary / Contract Accounting & Finance roles. When I searched databases and LinkedIn, I would search for the typical accounting and finance titles (ie. International Tax Director, Staff Accountant, Finance Manager, etc) but I would add to my search string the words "temporary," "contract," and "seeking new opportunity" to find candidates who were available to start an assignment immediately. Recruiting employed people for temporary and contract roles is pointless. So this is the ONLY group that can benefit from this phrase in their LinkedIn Headline.
And I would still put "seeking new opportunity" at THE END of the headline—not in the beginning. If it's at the beginning, you don't see defining keywords pertaining to your position and industry, which sell you more and tell the reader more about you than "seeking new opportunity." You want your first impression to be that you are a senior finance manager and not that you are unemployed.
So what is the best way to write your LinkedIn Headline?
For many executive and professional job seekers, their LinkedIn headline may be the default headline reading something like, "Senior Operations Manager at Emegen Corporation"
This headline is boring and doesn't sell you. And you have 73 more characters to use in your headline to further improve your profile's optimization that are going unused with this headline.
Instead, take your LinkedIn headline and turn it into something like, "Operations Manager with Six Sigma Green Belt Certification and $2M Budget Oversight," giving the potential hiring manager more information about your fit while expanding your search terms capability. You are also using more of the characters you are given to use in your headline.
The bottom line is to use the 220 characters you have in your LinkedIn headline to maximize relevant keywords in this allotted space—and ensure the first 40 or so characters grab the reader to continue reading.
Want an even more comprehensive LinkedIn strategy session? Join us for my upcoming FREE "How to Create Your LinkedIn Profile to Generate 6-Figure Job Interviews Faster" master class training on Tues, 3/23 or Thurs. 3/25 at 1:30 p.m. ET, where we will cover more about this LinkedIn strategy as well as other proven tips and tactics to properly optimize your profile and catch the attention of recruiters and hiring managers to increase your quality job leads.
These are the same tips I share daily with job seekers from all over the world on LinkedIn!
Reserve Your Spot for the Session of Your Choice:
Be Well!
Lisa Rangel
Lisa Rangel – Executive Resume Writing Services
Chameleon Resumes
Posted:
---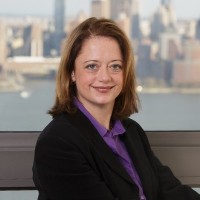 Lisa Rangel and the Chameleon Resumes team have helped over 6,000 executives and senior professionals land the 6-figure positions they deserve.
If you want to work with an elite team of former Fortune 500 recruiters, executive resume writers, and job landing experts so you can win the attention of hiring managers and land more lucrative interviews, sign up for an exploratory call so we can discuss how our 4-stage META Job Landing SystemTM can help you land your next 6-figure position.
---