LinkedIn Tips 2020: How to Write a Forward-Thinking Profile
As we normally do here at Chameleon Resumes, we want to make sure you are fully prepared in all areas of your job search. More specifically, as it relates to this post, that you are ready to land you desired role his year with an interview-generating LinkedIn profile.
Look, there are a million things I could tell you to include on your LinkedIn profile and handfuls of mistakes that most people make that I could show you how to correct but 2020 is well underway and time is of the essence... especially in light of recent events that have changed the global hiring landscape.
So I want to focus this post on the 4 most important things you need to do right now to increase your LinkedIn profile views.
Okay so, let's use Mary as an example. Mary was a supply chain professional and seeking employment in the same field.
Here is what Mary should do:
She should work the keyword "supply chain" and any other relevant keyword phrases into her tagline (the area under her name), her summary and the employment titles she has (without changing her title, obviously -- but using a divider | and then put relevant keywords after her title).
She should join more supply chain related LinkedIn groups.
She should increase her connections with supply chain recruiters, executives and professionals.
She should post status updates about supply chain related content. SupplyChainDive is an online publication, and an example of content you can share.
So, I know you're not Mary and probably not in Supply Chain Management but...
...those four tactics still apply to you.
If you start doing those 4 things now (with an emphasis on bullet point #3) you will become much more visible and active within your 2020 job search time frame.
Start today and hit the ground running with these LinkedIn Tips.
Now, of course, these 4 tips will merely scratch the surface of your profile and, if your profile is outdated, ineffective or covered in cobwebs, getting more profile views isn't going to help you.
And that's where we come in.
Attend my upcoming LinkedIn master class training where we will dive deeper into how to optimize your profile and also cover the activities you need to be doing on LinkedIn to get noticed and land interviews faster.
Register for the session of your choice here:
https://chameleonresumes.com/awlinkedinreg
Be well,
Lisa
Lisa Rangel - Executive Resume Writing Services
Chameleon Resumes
LinkedIn Tips 2020: How to Write a Forward-Thinking Profile
Posted:
---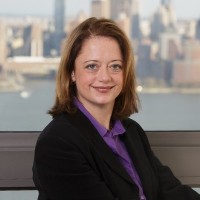 Lisa Rangel and the Chameleon Resumes team have helped over 6,000 executives and senior professionals land the 6-figure positions they deserve.
If you want to work with an elite team of former Fortune 500 recruiters, executive resume writers, and job landing experts so you can win the attention of hiring managers and land more lucrative interviews, sign up for an exploratory call so we can discuss how our 4-stage META Job Landing SystemTM can help you land your next 6-figure position.
---