Make LinkedIn a Daily Affair
If you are anything like me, your day doesn't revolve around being on the Socials.
We have to go to work and do all the work things.
We have kids, possibly parents, to take care of through the day.
We are supposed to take care of ourselves, too, with exercise, meditation and good food meal prep.
In fact, updating my Facebook and Instagram is done when I remember randomly during the week instead of being something that starts and ends my day.
LinkedIn however, well that's a different story. I am on LinkedIn like it's my job. 
I consider it part of my job (as a business owner dedicated to helping executives land great jobs) to show up on LinkedIn and do the rounds.
Whether I want to or not.
Whether I have free time of not.
And whether I feel like it or not.
You should do the same.
All job seekers should show up on LinkedIn like it's their job. Whether you want to or not. Whether you have time or not. Whether you feel like it or not.
Make LinkedIn a daily affair.
You cannot simply poke around on LinkedIn, like a few posts, apply to a few positions that caught your eye and lurk in various groups without engaging and expect open jobs and recruiters to flock to you.
It's just not going to happen that way.
You have to get into the scrum. You have to be active, and you have to show up every day.
And you can't just depend on your LinkedIn profile to do all the work either. The "write it and they will come" strategy that most LinkedIn writers profess is a farce for most people.
Most people have to do the work to get found.
Jump in with 2 feet... 2 feet being your profile and a plan!
Of course, you have to have a plan in addition to your well-written profile.
You need a strategy.
To learn what you need to do after you log in, attend my upcoming free "How to Create Your LinkedIn Profile to Generate 6-Figure Job Interviews Faster" Master Class.
This training will show you exactly what to do on LinkedIn to land a 6-figure job in weeks, rather than years.
Inside this training, I will show you:
How to increase your profile's visibility so you can be found more often inside searches that matter to you. 
What activities you need to do on LinkedIn and perform on a scheduled basis to improve your position in a search.
The LinkedIn secret sauce that really leads to interviews and the thing you are probably not doing but should start today.
How to write a LinkedIn Profile to attract recruiters and hiring managers in today's post-pandemic job market.
Which the parts of a LinkedIn profile contribute most to being found in a recruiter search.
Plus so much more…
You can choose to join me on Tues. 8/24/2021 or Thurs. 8/26/2021 but you must reserve your spot as space is limited.
Register here: https://chamres.com/82426BL

This is important guys,
Lisa
Lisa Rangel - Executive Resume Writing Services
Chameleon Resumes
Posted:
---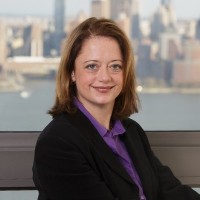 Lisa Rangel and the Chameleon Resumes team have helped over 6,000 executives and senior professionals land the 6-figure positions they deserve.
If you want to work with an elite team of former Fortune 500 recruiters, executive resume writers, and job landing experts so you can win the attention of hiring managers and land more lucrative interviews, sign up for an exploratory call so we can discuss how our 4-stage META Job Landing SystemTM can help you land your next 6-figure position.
---