My Little LinkedIn Networking Hacks
Last week I reached out to 9 LinkedIn connections.
Rather imperfectly.
Every week I reach out to 5-15 people.
Here is how it happened this past week:
(1) I thought of someone I haven't spoken with in a while. I grabbed my phone and I put on my calendar on Monday A.M. "Reach out to John Jones."
(2) I scrolled through LinkedIn while watching TV on my couch. I looked for two connections I haven't chatted with in a bit of time. I mark my calendar on Monday A.M., "Reach out to Richie Cunningham and Margaret Simpson"
(3) I go through prior client lists and pick two people I want to reconnect with. What do I do next? You guessed it… I make a note to call those two people Monday A.M.
(4) I did a college search and looked for – few people I graduated with and hadn't connected with in a loooong time. And put 4 of those people on my Monday A.M. calendar slot.
… and then this Monday A.M. came.
I ended up having a full calendar on Monday already besides the time I needed to do these reach outs.
I could either put them off until tomorrow until I can call… or I decided to send quick emails instead while in line at one of the appointments I had on Monday.
Yep—during waiting periods, I sent 9 LinkedIn messages or emails to reconnect with 9 people.
Here are the stats…
5 replied back resulting in:
2 phone calls scheduled.
One Zoom chat scheduled.
One multiple voicemail exchange happening, but I'm sure we will connect soon.
And one more person I need to reply back to still…
Not bad… eh?
And I did it imperfectly. I didn't wait until I could do it perfectly… because if I am being honest with myself, I may not have done it at all.
How do I know?
Because some weeks I didn't do it at all.
So I prefer to do it when scheduled.
And why not do it at the time of finding the name?
Good question…
I found that when I find the name and call at the same time, it's two tasks—so I end up calling less people overall.
When I split up the tasks (find people to reach out to first, then reach out to people another time), I end up connecting with more people in the long run.
So that's one of my many little LinkedIn networking hacks.
And if you want to learn more hacks on how to write your profile to land interviews, register for my next free, online LinkedIn Master Class on Tues. 8/24/2021 or Thurs. 8/26/2021 and learn more hacks proven to work by me, our coaches and our clients.
Reserve your free spot here: https://chamres.com/82426BL
See you then!
Lisa
Lisa Rangel – Executive Resume Writing Services
Chameleon Resumes
Posted:
---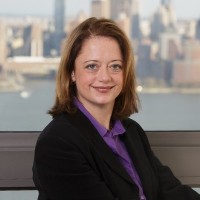 Lisa Rangel and the Chameleon Resumes team have helped over 6,000 executives and senior professionals land the 6-figure positions they deserve.
If you want to work with an elite team of former Fortune 500 recruiters, executive resume writers, and job landing experts so you can win the attention of hiring managers and land more lucrative interviews, sign up for an exploratory call so we can discuss how our 4-stage META Job Landing SystemTM can help you land your next 6-figure position.
---