No One Is Laid Off. We Are Here for You.
My team and I are here for you.
I have committed to my team we are all sticking around (no one is getting laid off) and I am committing to you that we aren't going anywhere.
Formally or informally... free or paid... we are here for you.
We have an abundance of free and low-cost resources, we perform no-cost online trainings and we reply back to every email.
So if you need no-cost info on resume building, join me and my team on our next "How to Design a Powerful Resume to Land 6-Figure Job Interviews" master class training.  
Pick either Tues. 12/8 or Thurs. 12/10 at 1:30 p.m. ET here: https://chamres.com/12810BL
We have had attendees apply all they learn from the no-cost training and land jobs. I have testimonials on Sitejabber, LinkedIn and my website saying so.
Full disclosure: I do make an offer to hire us to partner with you to land your next job faster at the end of the training session. But there is no pressure to invest unless it's right for you.
And if it's right for you, we will work tirelessly alongside you, advising you every step of the way as we write your career documents and provide laser-focused coaching so you can land your next job faster in this current climate.
Getting you working is my goal!
Additionally, committing to keeping my team on board during the crisis means offering packages for people to invest in to land their next job faster which helps us keep everyone working.
Keeping my team working is my other goal!!
But first things first: I promise you that you will find the training helpful even if the package at the end isn't for you.
So if you need help, join me and my team on the upcoming training.
WE ARE HERE FOR YOU.
That's my commitment.
#hopeinaction
#hiringishappening
Lisa
Lisa Rangel - Executive Resume Writing Services
Chameleon Resumes
Posted:
---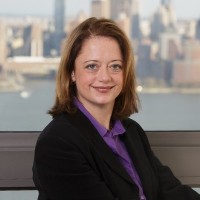 ---