The One #SMH Resume Mistake I See Daily That Doesn't Discriminate
This 1 #SMH resume mistake does not discriminate.
Smart people.
Not-so-smart people.
Executives. Professionals. Entry-level. Corporate.
Not-For-Profit. Academic.
Military-To-Civilian.
Marketing. Finance. Scientific. Law. IT.
Highly educated.
Not-so-highly educated.
This 1 #SMH mistake is committed by everyone at all levels from all walks of life every day.
I see this error daily.
All. The. Time.
Let's put an end to this – okay? Once and for all.
I consider this my public service announcement for the day.
Ready for it? Here it is:
Don't use the word "Summary" to label your resume summary.
Yep… That's the zinger mistake that makes me scratch my head daily – often several times.
Would you label the top of your business card with the phrase "Business Card" to make sure everyone knew what it was?
Do you have the word "Pants" written down the outside of the left leg of your pants, so in case you forget what it is that you are wearing, you can look down and say to yourself (coupled with a face-palm), "Oh yeah, I'm wearing pants!"?
I think not.
You would never state the obvious.
So for the love of my husband's scrumptious pumpkin pie on a holiday, please do not state "SUMMARY" on your resume.
(The 'all caps' is on purpose, since some feel the need to over emphasize the obvious and have the title in all caps on their resume).
This section on your resume is prime resume real estate.
Don't waste it stating the obvious.
Use it to set the tone of your resume.
State the title you are targeting.
Use this prime resume real estate to sell you.
What you put here is step one in drawing in the reader to keep reading and then call you in for an interview.
Want to know what step two is?
Sign up to attend my no-cost resume master class online training session, "How to Design a Powerful Resume to Land 6-Figure Interviews and Get the Offer!" on Tues. 9/7/2021 or Thurs. 9/9/2021 and find out.
Grab your seat here: https://chamres.com/97921BL
You won't want to miss this… Nor miss step 2.
See you there!!
Lisa
Lisa Rangel – Executive Resume Writing Services
Chameleon Resumes
Posted:
---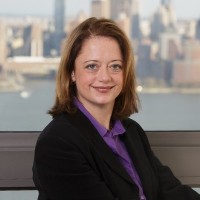 Lisa Rangel and the Chameleon Resumes team have helped over 6,000 executives and senior professionals land the 6-figure positions they deserve.
If you want to work with an elite team of former Fortune 500 recruiters, executive resume writers, and job landing experts so you can win the attention of hiring managers and land more lucrative interviews, sign up for an exploratory call so we can discuss how our 4-stage META Job Landing SystemTM can help you land your next 6-figure position.
---