Recession-Proof Your Career
World events are having far reaching economic impacts, which could eventually trickle down and impact you and your livelihood… if they haven't already
I can hear you thinking, "Well, aren't you a ray of damn sunshine, Rangel?'
I may not be a ray of sunshine, but I am shedding light on a reality you must face amidst these turbulent times…
You must be ready for anything that may come your way.
Positive or negative… for example:
— If you were told tomorrow you were losing your job, would your resume be ready?
— On the flip side, if a recruiter or dear friend called you to tell you about an amazing multiple 6-figure job opportunity that you have wanted your entire career (and it would be the pinnacle role for you and all the hard work you have done so far), would you have an awesome resume to send that recruiter or dear friend after you hung up the phone with them?
If your answer to either of these questions is "No", then you need to register for my How to Design a Powerful Resume to Land 6-Figure Interviews and Get the Offer! on Tues. 9/7/2021 or Thurs. 9/9/2021.
Yes, I am being that annoying person using all caps. It's that important.
Here is the link to register: https://chamres.com/97921BL
This FREE Master Class online training will show you what you need to do to optimize & modernize your resume so you can be ready for whatever comes your way… whenever it comes your way.
You will be giving yourself the gift of recession-proofing your career when you register for the session of your choice. So one more time… here is the link to reserve your spot:
We hope to see you there!
Lisa
Lisa Rangel – Executive Resume Writing Services
Chameleon Resumes
Posted:
---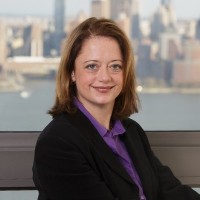 Lisa Rangel and the Chameleon Resumes team have helped over 6,000 executives and senior professionals land the 6-figure positions they deserve.
If you want to work with an elite team of former Fortune 500 recruiters, executive resume writers, and job landing experts so you can win the attention of hiring managers and land more lucrative interviews, sign up for an exploratory call so we can discuss how our 4-stage META Job Landing SystemTM can help you land your next 6-figure position.
---