How Recruiters Can Evaluate Your LinkedIn Profile Without You Knowing
Recruiters can review your background without you knowing.
That may seem obvious and not alarm you.
Did you know recruiters can also download your LinkedIn profile information into their database without your permission?
And what if the information about you they download, and subsequently use to evaluate you, is outdated or even no longer accurate?
Would this raise your eyebrow?
How does this happen?
Recruiters use systems that have the ability to download your LinkedIn profile information at anytime into their applicant databases.
There are various ways to do this.
LinkedIn has started to limit access to prevent companies from scraping member data from LinkedIn to populate their databases – but where there is a will there is a way.
And there is a will, so downloading member information into databases still happens.
So, if your current LinkedIn Profile was downloaded into a company database, would the information accurately represent your background up to this point?
Does your profile say what you want it to say about you?
Or would what is downloaded about you be outdated or even inaccurate at this point?
Would the information no longer represent you as you want to be represented?
This is important to care about, even if you are not looking for a job.
You should care what your LinkedIn profile says because it can be used to evaluate you AT ANY TIME.
When you look impressive, even when you are not looking for a job, is when recruiters call you out of the blue with a great job trying to recruit you.
Wouldn't this be cool?
When your profile is outdated and/or inaccurate, you are passively evaluated on this outdated/inaccurate information.
Is that what you want?
Then care about your LinkedIn profile content.
Always be promoting your wins.
Attend my next no-cost "How to Create Your LinkedIn Profile to Generate 6-Figure Job Interviews Faster" Master Class training on Tues. 7/27 or Thurs. 7/29/2021 and get your profile up to speed to look the part.
Here is the link to grab your free spot:
"See" you there!
Lisa
Lisa Rangel – Executive Resume Writing Services
Chameleon Resumes
Posted:
---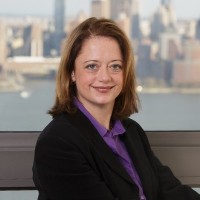 Lisa Rangel and the Chameleon Resumes team have helped over 6,000 executives and senior professionals land the 6-figure positions they deserve.
If you want to work with an elite team of former Fortune 500 recruiters, executive resume writers, and job landing experts so you can win the attention of hiring managers and land more lucrative interviews, sign up for an exploratory call so we can discuss how our 4-stage META Job Landing SystemTM can help you land your next 6-figure position.
---