5 Common Resume Mistakes Made by Health Care Executives
No matter what position you are looking for in the health care field, the industry can be very competitive. Hiring managers are actively searching for the best candidates that can fill the positions and add real value to their business. Unfortunately, many health care professionals make seemingly simple mistakes that can cost them the opportunity for a new position. Using a few of our resume tips and avoiding these common resume mistakes can help you get past the automated resume checks and get noticed by the hiring manager.
1. Proofing errors.
While your expertise might be treating patients and writing is simply not your passion, that doesn't mean that you can submit a resume filled with grammar or spelling errors. Resumes that arrive filled with these errors scream that you aren't detail oriented and could cost you your chance at your next job. Health care hiring managers are looking for people that can potentially interact and take care of patients and if you are careless on your resume they could believe you will be careless with their patients. Spend extra time proofing your resume and let your friends and family look at it as well before you send it so it doesn't end up in the garbage because of an accidental spelling mistake.
2. Submitting a generic resume.
While this may make the job search process easier, sending a generic resume that isn't tailored to the job and company with whom you are applying is one of the biggest mistakes you can make. If you are applying, it must mean that you want the job. Show the company that you do by creating a resume that is custom made just for them. This will make it easier for them to sort through your relevant experience and demonstrate to them that you are detail oriented and care about how you present yourself.
3. Forgetting the importance of keywords.
Hiring takes time and to help hiring managers sort through the vast numbers of resumes they receive they use modern technology to help them narrow down the field of applicants. This technology will scan your resume for keywords that are relevant to the position and will discard resumes that don't meet the requirements. While it can take a bit of guesswork on your part, using some keywords related to the position and field that you are in will help get your resume past this check and onto the desk of a hiring manager.
4. Using complicated formatting.
While complicated formatting might look nice to some, it is really a matter of opinion. Resumes using fonts that are "fancy" or that use graphics might look good, but they can often confuse the systems that scan the resumes and cause your resume to be rejected. Hiring managers also don't want to wade through your complicated formatting to get the meat of your resume either. Instead, use basic formatting that looks clean and is easy to read and avoid graphics that cannot be read by the scanners.
5. Describing instead of demonstrating.
Not all health care professionals are experienced writers and because of this they often fall into the trap of simply describing their past experience. Unfortunately in today's competitive market that is not enough. You want to make your resume stand out and to do so you must make it interesting and actually demonstrate how you can be an asset to whatever health care company you happen to be applying. In your resume, don't just tell them what your past responsibilities were, show the hiring manager how you improved the company while you were there.
Avoiding these common resume mistakes can help you get passed all of the screening and will help you get noticed by the hiring manager. If you need a little inspiration to help get your resume creation started, view our health care resume samples to get started. Crafting the perfect resume for the job you are seeking is the key to success in the health care and any other industry. Knowing what mistakes many people make and actively working to avoid them can make the difference in you landing that next interview or ending up in the trash.
Be Well!
Lisa
Posted:
---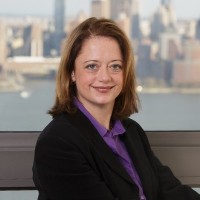 Lisa Rangel and the Chameleon Resumes team have helped over 6,000 executives and senior professionals land the 6-figure positions they deserve.
If you want to work with an elite team of former Fortune 500 recruiters, executive resume writers, and job landing experts so you can win the attention of hiring managers and land more lucrative interviews, sign up for an exploratory call so we can discuss how our 4-stage META Job Landing SystemTM can help you land your next 6-figure position.
---