Should You Get a Degree or Certificate Now?
Have you wondered if you should go back to school if you are unemployed or your career is stalled?
Would that added education, in the form of a degree or certificate, give you the boost your career needs?
Before you click on that online education registration and sign up, here are 6 criteria you should use to evaluate if it's the right move for you. Here are some questions to ask yourself or next steps you can take:
(1) Ask yourself, "is the degree/certificate required to advance in my profession?" Look at leaders in your field... do you see almost everyone in a leadership position with the advanced education you are considering? Or do you think you need it to advance without the external proof?
(2) Go and speak to 5-10 graduates minimum from the program you are considering. Do they think it was worth it? What did they do to capitalize on the certificate/degree that wouldn't have happened without it? Did an increase in salary or pivot in direction justify the investment in education?
(3) Is the program going to put you in debt? And how fast can you recoup that investment leveraging the additional credential?
(4) Are you looking at a reputable quality program or a "checked-the-box" program? A "checked-the-box" program typically isn't a quality program but when obtained, you get to say you have a degree or certificate... but it doesn't carry weight or respect—just a big price tag and/or debt.
(5) Does the program have a strong alumni network that takes care of its graduates? Sometimes you are simply buying a network when you sign up for advanced schooling... and that's okay, too, if you can recoup your investment through expanded opportunities. But the key is to research it ahead of time and be sure that is the experience of its graduates.
(6) Are you doing this to cater to your insecurity and/or to avoid what you should really be doing? This is the end-all-be-all question, in my opinion. If you are picking a mediocre program that you are going into debt over that isn't going to necessarily boost your career standing but your ego will be able to say "I have an advanced degree or certificate," then you have to wonder if your time and/or money will be better spent elsewhere? And ask yourself, honestly, are you trying to appease your ego or do something worthwhile for your career advancement?
If you determine that your program is a quality program with a defined list of benefits validated by graduates of the program who saw an ROI, then go for it!
If you realized through the evaluation above, that you may have dodged a bullet concluding that you were looking at a credential for the wrong reasons, then the key is to learn what you should be doing to get to the next level.
Developing your network?
Learning management skills?
Perfecting your presentation and writing skills?
Finding a mentor?
So, now with this new information, does that change anything? Hopefully this has helped relieve some pressure you may be feeling about your professional future.
Be well,
Lisa
P.S: Whenever you are ready to start your job search and land more interviews, booking an exploratory call with our job landing specialists is the best way I can help you. Go here to book your complimentary call: https://chameleonresumes.com/contact-us/
Lisa Rangel - Executive Resume Writing Services
Chameleon Resumes
Posted:
---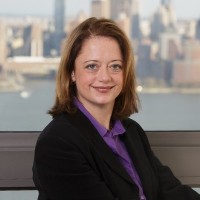 Lisa Rangel and the Chameleon Resumes team have helped over 6,000 executives and senior professionals land the 6-figure positions they deserve.
If you want to work with an elite team of former Fortune 500 recruiters, executive resume writers, and job landing experts so you can win the attention of hiring managers and land more lucrative interviews, sign up for an exploratory call so we can discuss how our 4-stage META Job Landing SystemTM can help you land your next 6-figure position.
---