Side Stepping Ageism on a Resume
The kind of people I help the most, are executive job seekers that are over 50. This means, I handle the ageism debate every. single. day.
I know that many of you feel highly disadvantaged when it comes to your age. I know that it feels like the kids born with devices in their hands are winning out left, right, and center. I know you feel like you're in an unfair, uphill battle simply because you reached the big 5-OH.
Well, I'm here to say that my clients (the over-50 crowd seeking corporate jobs between $200k-$500k) are landing jobs and kicking ass.
A recent client, who we created a resume, LinkedIn profile and job search strategy for, is currently awaiting a C-Level
offer for a job that goes above and beyond what she thought she could get… she also has 4 additional opportunities waiting in the wings as back up.
We are very proud of her and everything she has accomplished and we know that this could also be you.
You're in the same age range, same executive career goals, same worries about how to land a job even though you've got years of experience behind you.
I'm going to show you how we work around ageism on a resume and how, as a company, we side step the discussion and help our clients into multiple offer situations.
I'm going to do that during my upcoming free Resume Writing Master Class I've developed those those looking to land jobs over the $100k mark.
This training is critical for those who feel ageism is holding them back and want to learn how to position themselves as the most valuable candidate for the roles they're targeting.
Join me either Tues. 9/7/2021 or Thurs. 9/9/2021 for an exclusive 45-minute executive resume writing training (+Q&A session).
Click the link below to reserve a seat for the session of your choice:
Be well and stay safe!
Lisa
Lisa Rangel - Executive Resume Writing Services
Chameleon Resumes
Posted:
---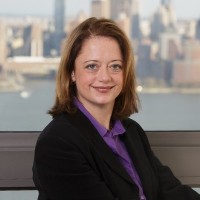 Lisa Rangel and the Chameleon Resumes team have helped over 6,000 executives and senior professionals land the 6-figure positions they deserve.
If you want to work with an elite team of former Fortune 500 recruiters, executive resume writers, and job landing experts so you can win the attention of hiring managers and land more lucrative interviews, sign up for an exploratory call so we can discuss how our 4-stage META Job Landing SystemTM can help you land your next 6-figure position.
---