This time of year brings about that need to take inventory of what you did and where you want to go in the next year. Notice I did not say we need to take note of what we did not do. Focus on the positive. Focus on what you did accomplish in your career. Be grateful and content. It is in the contentment and acceptance of where we are that allows us to have a foundation to build the dreams of where we want to go in the next year.
Use this time to REFLECT and not REGRET
.
Then DESIGN your plan to ADVANCE your career.
Let's close out 2011 and get revved up for 2012. Join me in doing this exercise:
REFLECT
What are you most proud of professionally in 2011? Why? What drove you to want to complete it?
Answer these questions to help you get to the root of what motivates you to do what you do. Does it still stand true today? Our motivations for achieving what we do can change, but often the motivation stays the same—it is the goal to be achieved that can often change from year to year. Examples of achievements accomplished by me or one of my clients are: --Landed a coveted promotion --Found a new job that supports lifestyle changes (virtual position) --Achieved an income goal --Reduced work travel to be home with the family more --Engaged in more interesting projects to be better positioned for a future promotion --Hired at a more prominent firm --Committed to attending one networking event per month and followed up with at least one new person each month to expand professional circle --Researched job opportunities at competitors and within related industries to evaluate current situation more thoroughly --Go back to school for Master's Degree
DESIGN & ADVANCE
What is one thing you want to do professionally in 2012? Why do you want to do it? What is driving u to put this one thing on the list?
Set your life up to support this one goal, which should be fed by your motivation. Make sure you work at this one goal in some capacity a little bit each day or designate set time each week/month to get it advanced. I challenge you to narrow it down to one thing--Keep it simple. Here could be some examples: --get promoted to an executive role --expand close network by 15 people. --make $15,000 in extra income --obtain a professional development credential --get new job --receive more responsibility and interesting project work --start a business for an extra income stream Whatever item makes your list as the top professional goal for 2012, write it down and place it somewhere you look everyday (i.e. computer screen, bathroom mirror, daily reminder pop-up on your smart phone). Commit to doing something each day, anything, no matter how small of an effort, to move closer to achieving this goal. I can tell you, it can come to fruition. There is opportunity all around us in this tumultuous marketplace. Are you going to be one of those people in 2012 who will seize it or let it slip away? Choice is yours. Happy New Year All…let's make it a great year one success at a time. Written by 
Lisa Rangel, Executive Resume Writer
If you are interested in working with Lisa Rangel, 
an accomplished executive resume writer, social media profile writer and job search consultant
, to achieve the social media exposure and land the interviews you want, 
sign up for an exploratory call now
 and learn about the Chameleon Resumes services that can help you land your next role.
Posted:
---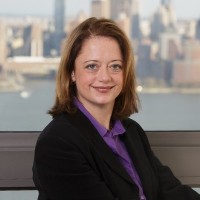 ---