Sometimes It's Not Ageism, It's Economics
"It's ageism!"
This is the response I get when I ask senior-level job seekers why they think they are experiencing challenges in their job search... when they never experienced trouble before.
"I am doing everything that I used to do that worked and now it's just not working" is what they tell me.
So I go through a series of questions:
— when was the last time you searched?
For many job seekers, this is the first time they are doing a search in 7-15 years… sometimes more. I'll verify they are doing the search the same way they did last time and often they are doing it the same way.
— how much were you looking for in salary the last time you looked for a job?
In many cases, they wanted less money the last time they did a search than they do now. I explain that there are simply more jobs available at a lower salary than there are at a higher salary... and just as many senior-level candidates competing for those fewer jobs. Most haven't realized this economic reality they face.
— are you willing to take a pay cut or work long hours to land the job you want?
Many are not willing to do this... which I totally understand. You have worked for 20 years plus and have earned where you are now. You earned a higher salary and you earned the ability to work smart—where you work less time to achieve what someone with less experience will accomplish in more time than you, due to your experience. And if a company doesn't appreciate that, then it may not be for you. I get it.
But it's not ageism. This is economics. If a company only has a budget of X and you need X + Y to work there, the company has the choice to take the candidate that only wants X.
So these are some of the reasons why it's harder to do a job search when you are older that have nothing to do with ageism:
(1) you won't take less money
(2) you don't want to work 12 hour days
(3) less senior-level positions available than entry-level or middle management roles
(4) you are less flexible—you have already paid your dues.
This is not bad news. It is what it is.
But it's not ageism.
If you chose to take less money or work longer hours or wanted to take a step or two back where there are more jobs available, you might have better success.
But it will be a success you don't want.
So the key is to get more competitive. The key is to use a proven system.
A system like Chameleon Resumes 4 Stage META Job Landing System. The one that works regardless of age, time and time again.
This will give you a stronger resume that speaks to your achievements that the employer wants.
More effective job landing tactics that generate interviews faster than submitting to job postings.
Interview skills to leave a jaw-dropping first impression.
And salary negotiation skills that gives you a best-case scenario income and benefits package.
Job searching can get harder as you get older because you are more discerning but let's chat about how we can help you beat the system that seems so stacked against you.
Let us explain how our proven 4-stage META Job Landing System overcomes all ageism stumbling blocks and positions you as the most valuable and sought after candidate. It can be done, but call us to find out how:
https://chameleonresumes.com/contact-us
Let's do this!
Lisa
Lisa Rangel - Executive Resume Writing Services
Chameleon Resumes
Posted:
---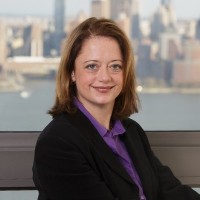 Lisa Rangel and the Chameleon Resumes team have helped over 6,000 executives and senior professionals land the 6-figure positions they deserve.
If you want to work with an elite team of former Fortune 500 recruiters, executive resume writers, and job landing experts so you can win the attention of hiring managers and land more lucrative interviews, sign up for an exploratory call so we can discuss how our 4-stage META Job Landing SystemTM can help you land your next 6-figure position.
---