The Biggest Scammers Executive Job Seekers Should Avoid
Hiring a firm to place you into a job is typically a scam.
Yes, I will probably get backlash on this but I did say "typically"…
When executive job seekers email me to ask my opinion on firms that make you pay them to find you a job, my advice is this:
If the firm is promising/guaranteeing your placement or interviews for a fee coupled with saying you don't have to do much or any work, run.
So, how do you know if you are about to get scammed? How do you know if a firm is legit when they approach you?
Well, there are 3 solid ways to check to see whether you are about to have the wool pulled over your eyes. By doing some quick fact-checking you can save yourself a lot of wasted time and money.
Here is how to check to see if the company offering to find you a job for a fee is legit:
Check their LinkedIn recommendations qualitatively. Click through to the profile of the person recommending them and see if they actually made a job change around the time of the recommendation. Make sure they don't just say they were nice to write a resume with.
Look at their social media presence. Read their answers to job seeker questions. How long have they been doing this? Are they answering questions for people at your level?
Look at where they are independently published. Are world and national publications quoting their work? And, again, is it in line with what level you are.
Dig deeper, do your due diligence, and do a quick background check. If doubt starts to creep in, shut the inquiry down and delete their messages.
Now, on the flip side, if the firm writes your marketing document for a fee and can be hired for coaching on how to conduct the job search (while being explicit that you are responsible for actually doing the job search) then it's most likely legit.
And, this is exactly what I do at Chameleon Resumes.
In fact, we are offering a free online executive resume writing Master Class on Tues. 9/7/2021 or Thurs. 9/9/2021 that will show you how to write an achievement-based resume.
This 45-minute training (+ Q&A session) is crammed with resume writing tips and strategies that you can use immediately to create a stunning resume for 2021 & beyond.
Not only will you find out how to create a modern and up-to-date resume, but I will also show you how to create momentum and traction with this important piece of personal marketing collateral.
Join me as I show you:
Specific examples of real-life resumes that work.
My thoughts and ideas around ATS systems.
What to put in your summary and core competency sections to command attention.
How to create an immediate visual impact while not ruining the actual efficiency of your resume.
And so much more…
You can join us free of charge on this training by registering for the session of your choice here:
Be well,
Lisa
Lisa Rangel - Executive Resume Writing Services
Chameleon Resumes
Posted:
---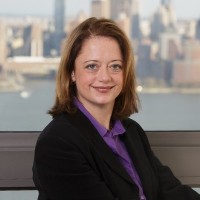 Lisa Rangel and the Chameleon Resumes team have helped over 6,000 executives and senior professionals land the 6-figure positions they deserve.
If you want to work with an elite team of former Fortune 500 recruiters, executive resume writers, and job landing experts so you can win the attention of hiring managers and land more lucrative interviews, sign up for an exploratory call so we can discuss how our 4-stage META Job Landing SystemTM can help you land your next 6-figure position.
---