The Elephant and the Rope
If you've heard of this story before, it's worth hearing again.
If you have never heard this "elephant and the rope" story before, it'll resonate with you.
I promise.
I once read an inspiring short story about a man, who visited a traveling circus, and came across a fully grown elephant.
While it's not unique to see an elephant at a circus, this was very different.
Because, this large elephant was only tied to a single stake of wood… by a single piece of rope.
Odd, eh?
Just a wooden stake in the ground with a single piece of rope.
No Chains.
No Cages.
The man wondered why this magnificent creature hadn't just broken free and escaped.
An elephant of that size, could physically break free from the rope and escape at any time.
So, what was holding it back?
He went and found one of the trainers and asked why the elephant just stood there and made no attempt to get away.
"Well," the trainer explained.
"When the elephant is young and smaller, the same stake and rope is placed around it's leg and at that age it is enough to hold it"
He went on to explain, "In the beginning they do try to break free but eventually give up because they can't. Then, as they grow, they become conditioned to believe the rope is holding them back and never try again"
The man was sad and amazed at the same time.
Even though the elephant is perfectly capable of breaking free, those deep ingrained beliefs mean they never try.
Wow.
This lesson hits me hard.
Right in the gut.
Just like the elephant in the story, how much of what is holding you back from breaking through obstacles before you is controlled by old beliefs… of which you are perfectly capable of escaping from?
Specifically, about the job you really deserve.
All because you've failed at something in the past.
Or think you don't deserve it.
Or you might lose something you already have in the process.
I think every one of us can relate to the story.
The pain of trying and failing once, stopping us from failing one more time.
The shame of thinking you don't deserve something stymies you from moving forward.
Fear of losing what you already have in pursuing the next step can be paralyzing.
And they are all old beliefs.
When you understand the power of failing fast, knowing you are worth the next step and won't lose anything you really need, you're hitting the ball in a whole new playing field.
I've failed so many times it's laughable, but every mistake had its own unique lesson, which I'm now truly grateful for.
I often get afraid when I'm about to take on the next milestone… so much so, that I recognize the pattern of my fear. What I mean is when I'm afraid, it means I'm probably doing it right. Why? I'm afraid I won't deserve the success I am about to pursue.
And fear of losing what I have accomplished has now shifted into no one can take my accomplishments away and now I don't want to rest on my laurels. So gotta keep moving forward.
Because, it's allowed me to build businesses which are thriving… even in these uncertain times.
And it has allowed our clients to keep landing offers when most job seekers think they should stop searching.
It's as simple as this.
When you're ready to give up those old beliefs… when you're ready to accept failure as part of learning… and ready to have the rope removed from your ankle…
You can accomplish anything.
If you're a senior job seeker who wants to embrace hope and not let the current climate thwart your plans of success, you can get the golden ticket here and work with us for your next step in career readiness.
We have created an amazing, well-timed offer that includes our resume writing services and job landing coaching services at a heavily discounted price.
In my brand new offer that I have specifically created to help those stuck in a pandemic job search limbo, I have put together four important things you'll need.
Professionally written documents that include a professionally written and branded executive resume and cover letter created by our team of expert writers.
Job search strategy coaching and accountability and sessions so you can build an effective job search plan with our team.
Our 7-step guide to finding a job and landing interviews inside the hidden job market.
A full month of email support with our coaches who will guide your search and answer questions.
This package contains the essentials you need to continue moving forward with your career goals and includes a $1500 discount.
Consider it our way of helping you when I know you're feeling trapped.
This is a limited-time offer so please click here for the full details and to take advantage of it at this discounted price.
Be well,
Lisa
Lisa Rangel – Executive Resume Writing Services
Chameleon Resumes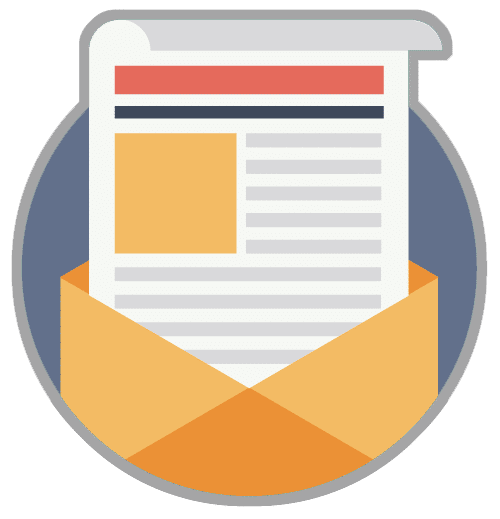 Landing your next job doesn't have to be an overwhelming, frustrating or time-sucking task. Get daily tips on how to find the position you deserve,  delivered right to your inbox:
The #1 addition every resume needs in 2023 and beyond.
How to get prepared for a job change even if you like the job you have.
How to handle a chaotic job market and where to focus your job-seeking efforts (hint, it's not the job boards).
Where to find great jobs without submitting 500 meaningless job applications.
How to slice through the Applicant Tracking System B.S. and land a 6- figure role you love.
How to track down the "unpublished job market" and have your pick of the best jobs out there.
How to write a resume that will hit hiring managers right between the eyes and have them scrambling to book your interview.
How to get up to speed with your online branding and write a LinkedIn profile that positions you as the #1 expert in your field.
How to approach job seeking with the "human touch" so you can keep the bots at bay.
And finally, access to our 4-stage META Job Landing system we've used with thousands of job seekers just like you.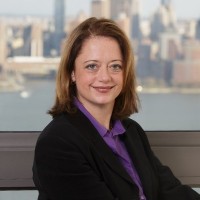 Lisa Rangel and The Chameleon Team are the only executive resume writing, LinkedIn profile development, and job landing consultancy who has been hired by LinkedIn and recognized by Forbes. Our 4-Stage META Job Landing System stems from decades of corporate and executive recruiting experience to position you to land your next 6-figure role faster.

Looking for an article on a particular topic? Use the search below...