The Executive Resume Mistake That Broke My Heart
"I have submitted to over 700 online jobs and I haven't received one reply. I have been unemployed for over a year. I'm at my wits end. I don't know what to do..."
So I take a look at his resume...
As the document opens, I see one mistake that crushed my heart.
He had his contact information in the header of the first page of his MS Word resume document.
This is a fatal executive resume mistake that could prevent it from being read. Why?
(1) Information in the header or footer tends not to get read or digested by most ATS, and...
(2) If a recruiter is looking at a document in an email previewer (such as MS Outlook) without opening up the entire document, he or she will only see the body of the document and not vital header or footer info.
So if you have your contact information in the header of your resume, your resume can appear "headless" — and a hiring manager won't have a way to reach out to you.
And that's what most likely happened to this person in the 700 applications submitted over a year.
My heart broke.
All of that lost opportunity.
Over a technical oversight.
So terribly sad.
So I pointed this out in hopes of turning things around for him.
He had to cut information out of the body of his resume to fit in the 3-4 lines of contact info, but it was 100% worth it!
See, don't cram so much information into your resume.
There is such a thing as "too much" and it begins to hurt you, like it did for this job seeker.
White space is important.
And keeping contact info in the body of the resume is paramount.
If this job seeker could have landed a job one month or 6 months earlier... it would have been life changing, right?
When people dismiss resume writing as important, it's stories like these that make me think otherwise.
Knowing how to write a resume and land a job is a quality of life skill. Hands down. No one can tell me different.
And I want to share these life changing points with you in my free resume writing Master Class I am offering on Tues. 9/7/2021 or Thurs. 9/9/2021. 
In under an hour I am going to share with you:
How to write content bullets that pull the reader into your career story
The exact layout you need to follow to create a easily digested resume
How to use white space to your advantage
How to streamline and focus your resume so you are not overwhelming the reader.
You can register here, and don't worry it's 100% free:
See you in the training,
Lisa
Lisa Rangel - Executive Resume Writing Services
Chameleon Resumes
Posted:
---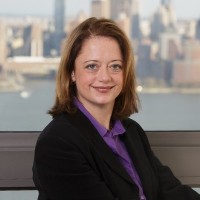 Lisa Rangel and the Chameleon Resumes team have helped over 6,000 executives and senior professionals land the 6-figure positions they deserve.
If you want to work with an elite team of former Fortune 500 recruiters, executive resume writers, and job landing experts so you can win the attention of hiring managers and land more lucrative interviews, sign up for an exploratory call so we can discuss how our 4-stage META Job Landing SystemTM can help you land your next 6-figure position.
---