The First Step to Job Landing Success
Attitude is everything in a job search. It really is.
I recently had a job seeker named Mark reach out to me to ask, "My observation is that if you don't have a foot in the door the resume doesn't make a difference. Is that not true?"
No, it's not true. At all.
In fact, there are hiring scenarios where being referred into a company can be a hindrance since prospective co-workers can think the referred employee isn't qualified but is being considered simply because of who they know.
So while a "foot in the door" can make certain scenarios move faster, it's not a magic elixir to job landing success. And it can be a burden sometimes.
So no, Mark, it's not true.
Job seekers land jobs through making new networking connections.
Job seekers research news stories, make inroads with decision-makers and get hired this way.
Job seekers get hired through job boards.
Many job seekers find job landing success outside of having a foot in the door.
There are so many ways to land an interview and land a job.
And the attitude to be open to all the ways, even if it's uncomfortable to execute some of the tactics, is paramount to landing a job in this crazy time in which we find ourselves.
This may sound mean to you, but I suggested to Mark not to hire us if he thinks he can only land a job with a foot in the door.
I explained that he needed to be open to new ways of getting hired for him to find job landing success. If he wasn't willing to see other channels or couldn't see other possibilities, I wanted him to save his funds.
You see, when you hire us or any type of coach/consultant, you have to believe change can happen to be on the path of success. You have to believe it's going to work, but when you first invest, you realize you just don't know how right at the moment.
So open your mind to what's possible.
That's the first step to job landing success.
Hope that helps,
Lisa

P.S.: Whenever you are ready to start your job search and land more interviews, booking an exploratory call with our job landing specialists is the best way I can help you. Go here to book your complimentary call:  https://chameleonresumes.com/contact-us/
Lisa Rangel - Executive Resume Writing Services
Chameleon Resumes
Posted:
---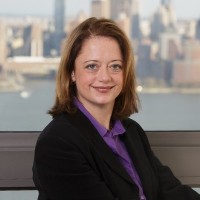 Lisa Rangel and the Chameleon Resumes team have helped over 6,000 executives and senior professionals land the 6-figure positions they deserve.
If you want to work with an elite team of former Fortune 500 recruiters, executive resume writers, and job landing experts so you can win the attention of hiring managers and land more lucrative interviews, sign up for an exploratory call so we can discuss how our 4-stage META Job Landing SystemTM can help you land your next 6-figure position.
---