The Pain and Glory in Change
Do you fear change or find hope in change?
Or both?
We are in a time of dramatic change... public health, economics, family dynamics, and a sense of who we are. All of it is changing.
Some people are proactively seeking change and others are being forced into it reluctantly.
Either way, it's both painful and hopeful.
I think one of the only things we all have in common is we will be facing change.
One of the ways we differ is in how we face (or not face) that change.
I had a hard time in April through June, in hindsight. I had no problem changing what we needed to in business, but I had a hard time with how the world changed.
Admittedly, I was fearful and resistant.
But I found hope in the changes my family, friends, co-workers, and clients experienced.
So much of it was heart-wrenchingly tough.
But... as you have heard me say before... I came to see there is an ethical opportunity in chaos.
And most the opportunity wasn't money-related.
In fact...
- I had multiple opportunities to connect with people I hadn't chatted within 30 years.
- I was able to spend 4 unexpected months with my college-aged daughter when I thought her days living at home were limited and infrequent... and we lived to talk about it ; )
- My son actually liked online high school... go figure.
- We were able to offer 200 hours of free coaching to clients in the spring (and did it again this past fall) helping people who wouldn't normally have reached out for help.
...and I can go on and on about the uplifting human experiences that have come from this horrible pandemic. They carried me on so many days.
And settling into Winter, when we might be facing some more challenges personally as professionally, how will you handle the continued change before us?
I am choosing to be very conscious of seeing the hope in the change.
There is hope.
We have to look for it.
But it's there.
Companies need these people. Are you one of them?
Be well,
Lisa
P.S. - Whenever you are ready to learn about our proven 4-stage META job landing system (which will give you a crisis-proof executive-level job search plan), booking an exploratory call with my Business Manager is the best way we can help you. Go here to schedule your one on one call: https://chameleonresumes.com/contact-us/
Lisa Rangel - Executive Resume Writing Services
Chameleon Resumes
Posted:
---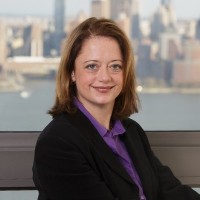 Lisa Rangel and the Chameleon Resumes team have helped over 6,000 executives and senior professionals land the 6-figure positions they deserve.
If you want to work with an elite team of former Fortune 500 recruiters, executive resume writers, and job landing experts so you can win the attention of hiring managers and land more lucrative interviews, sign up for an exploratory call so we can discuss how our 4-stage META Job Landing SystemTM can help you land your next 6-figure position.
---