The Secret Question to Ask a Recruiter Turned Resume Writer
Now that hiring through third-party recruiters has slowed down, there is a rush of recruiters who are now considering resume writing as their career.
I don't blame them. I did it in 2009. I started Chameleon Resumes in 2009 after 13 years of recruiting and feeling burned out on recruiting. I was writing resumes for free to help people before getting laid off. So when I found myself unemployed in March 2009, I figured I would start charging and see what happened.
And here we are.
So I don't begrudge third party recruiters shifting to resume writing.
But here is one question you need to ask any recruiter turned resume writer to see if they are more likely to be effective for you as a resume writer.
Ask them "Did you land job openings for your team to work on or did you fill the jobs that someone else found for you to work on?"
Before I get to the right answer, let me break down this question.
Third-party recruiters either find the candidates or find the jobs. Occasionally someone truly does both, but to be truly effective at either function, you need to have a pipeline of job opening leads or a pipeline of candidates to consistently generate jobs to fill or candidates to place.
So it's hard to do both well consistently.
The recruiters who find candidates cater the candidate's resume to the client's needs. This type to a recruiter is used to working with a finite number of clients and gets really good at catering their messaging to a specific book of business. When you, as a candidate, are precisely what their client company wants, this is a great position to be in and it appears the recruiter is finding you a job (they are merely delivering a product—that being you—to their paying client)…
However, if you are a recruiter who is landing the jobs for the rest of the team to work on, you constantly have to adjust your messaging to appeal to the prospective client company to get them to trust you and give you job openings.
If you are doing a job search, you need to appeal to many companies—not just a handful of companies. And you must adjust your message to appeal to the variety of companies you may contact directly.
So you want the recruiting experience of someone who found jobs—and then not only hire them to write your marketing documents but then have them train you on how to find job openings.
Enter Chameleon Resumes. Not only does our team have decades of recruiting experience, we write resumes and have decades of experience landing executive positions.
Hiring a recruiter turned resume writer who has successfully navigated landing job openings is an extra special edge you need in today's competitive job market… and we have that edge.
If you'd like to explore how we can help you land your next role and reach your career goals, set up a time to talk here:
https://chameleonresumes.com/contact-us
Be well,
Lisa
Lisa Rangel - Executive Resume Writing Services
Chameleon Resumes
Posted:
---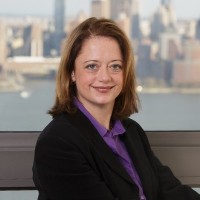 Lisa Rangel and the Chameleon Resumes team have helped over 6,000 executives and senior professionals land the 6-figure positions they deserve.
If you want to work with an elite team of former Fortune 500 recruiters, executive resume writers, and job landing experts so you can win the attention of hiring managers and land more lucrative interviews, sign up for an exploratory call so we can discuss how our 4-stage META Job Landing SystemTM can help you land your next 6-figure position.
---