By Lisa Rangel, ChameleonResumes.com
——————————————————————————————
Welcome back! Lisa Rangel of ChameleonResumes.com, our Expert Moderator, continues with our 22-point check list on how to properly optimize your LinkedIn Profile. If you missed part 1, you can check that out here:
https://chameleonresumes.com/2016/04/12/ultimate-self-directed-linkedin-profile-review-part-1-3/
Here is part 2:
8. Create an Achievement-Driven Summary & Experience Sections
The summary section provides you a 2000-character space to showcase your achievements and key accomplishments. It should be filled with examples of how you have achieved various things, instead of simply telling people a recap of your experience. Additionally, you can reference other parts of your profile here, to encourage readers to keep scrolling to the other sections of your profile where your work is more prominently displayed.
Here is where you can start to build your brand. Your brand is not only what you want to project of yourself, but what your employers, coworkers, vendors and clients have come to know you for during your career. Remove the fluff and clichés from your summary and instead, make it jam-packed with action-driven information and language, letting your personality shine through for that prospective employer. Don't just tell someone you are results-driven, demonstrate this fact by citing results in your profile. Show the trait and don't just say you have the trait. 
Logistically, ensure the best first impression is made in the first 363 characters of your profile, as those are the initial characters shown on a profile. A reader will have to click on the profile to read the remaining 1637 characters on a desktop. Concise, powerful writing is key for these space limitations. Write your Summary and review how it looks when viewing your profile.  Does the 363 characters motivate the reader to click and read more? Using this gut-check evaluation you can determine what to lead with to make a best first LinkedIn Profile impression.
Here is a guide to developing achievement-driven statements for your Summary and Experience sections. For each task or claim you are making:
A) Ask yourself, "How did I make money, save money, streamline a process, improve the outcome or contribute to culture?"
B) Another way to ask this question is, "How do I know I did a good job?" And then describe what that good job looked like. 
These two questions will steer you away from job responsibility tasks in your profile and put you on the road to developing accomplishment-driven language in your profile.
9. Use Keywords in Summary & Experience Sections
Keywords are important throughout your profile, not just your tagline. In your summary and experience sections, you'll want to use words that will enable hiring managers to "find you" for in a keyword search. Quick tip: Cut and paste a job description into a word cloud function, such as worditout.com, tagcrowd.com or wordart.com to identify keywords and acronyms that you need to have in your profile. Then incorporate these keywords into the content of your summary and experience sections to improve the optimization of your profile. Additionally, use these keywords to develop the skills section mentioned in a later section.
Use descriptor words that share your abilities, subject matter expertise, and skill sets as often as possible, especially in your summary and experience sections.
10. Showcase Your Work
There are several sections in your profile that allow you to showcase your work, professional credentials and demonstrate your personality. All of these sections add dimension to your overall brand.
For example, use the Project Section to show case work that is pertinent to your profession. Be sure you have permission to use this material publically on your profile. This is a great option for copywriters, graphic artists, conference speakers and corporate trainers, as an example. What you decide to include here, helps you set yourself apart from other candidates.
Include relevant information in each of these sections such as Publications, Projects, Courses, Volunteer Experience, and so on. Upload applicable whitepapers, media, presentations, and videos as applicable. Ensure that what you include reinforces your personal brand.
11. Complete All Sections, Including Education, Certifications & Interests
The more complete your profile, the improved positioning of your profile in search results when your network looks for people like you. Be sure to complete all of the sections including Education, Certifications, and Interests and the other section options your profile provides, when applicable.
Insert the applicable information – being conscious about the overall impact it will have on your personal brand. Include details that help enhance your brand and make your profile stronger.
Additionally, do you know multiple languages? Have your received Honors & Awards? Do you have patents to promote to the scientific or consumer goods community? These are details that could certainly help you rise above the competition when included and showcased.
12. Embed Interesting Media Elements to Keep the Reader Engaged
If you want to make your profile extra engaging and interesting to keep the reader scrolling down your profile, add media, such as documents, video, images, and audio. Your profile is then morphed into an online portfolio, in essence. Reference these included works in your Summary, so the reader is motivated to keep scrolling to find the specific mentioned work. You can easily embed these links into your summary, work experience, education, project and other sections
As with everything else, you will want to make sure the media chosen supports your brand and reinforces your image in a positive manner.
13. Choose the Right Skills
The skills section allows you to create an instant association to different skill sets that you want to be known for. Be careful in choosing the right skills, you can choose up to 50, for the job you are seeking and your personal brand.
The options seem limitless – but here is the place to remember your specialization and focus only on the skills that make the most sense for your overall profile and the types of roles you are seeking. You can reference the job descriptions you are applying to for guides on keywords and phrases to include.
14. Get Recommendations
Having colleagues, managers, clients, vendors, mentors and others provide a recommendation about your work and capabilities is the best kind of social proof you can get on LinkedIn. Reach out to your connections and ask them to provide a recommendation. The more qualitative the recommendation, the better.
Be sure to approve and include the recommendations on your profile. You do not have to feel obligated to return the favor, unless you have value to add discussing your experience working with that person. However, any one you can add value to commenting on your experience as co-workers, manager-subordinate, client or vendor, please do so.  Offering qualitative recommendations and receiving qualitative recommendation is the key and they do not need to be reciprocal.
Understanding the components of developing a robust LinkedIn Profile is a key piece of having success in your job search using LinkedIn. Adhering to these checklist items will enable you to have a keyword-optimized, achievement-laden profile that, when combined with the view-building activities, will increase the opportunities hiring managers will find you (and you finding hiring managers to contact) for the right job. Click here to continue to part 3 of this series!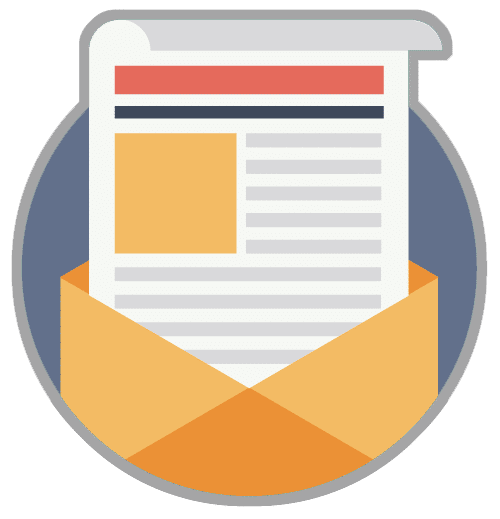 Landing your next job doesn't have to be an overwhelming, frustrating or time-sucking task. Get daily tips on how to find the position you deserve,  delivered right to your inbox:
The #1 addition every resume needs in 2023 and beyond.
How to get prepared for a job change even if you like the job you have.
How to handle a chaotic job market and where to focus your job-seeking efforts (hint, it's not the job boards).
Where to find great jobs without submitting 500 meaningless job applications.
How to slice through the Applicant Tracking System B.S. and land a 6- figure role you love.
How to track down the "unpublished job market" and have your pick of the best jobs out there.
How to write a resume that will hit hiring managers right between the eyes and have them scrambling to book your interview.
How to get up to speed with your online branding and write a LinkedIn profile that positions you as the #1 expert in your field.
How to approach job seeking with the "human touch" so you can keep the bots at bay.
And finally, access to our 4-stage META Job Landing system we've used with thousands of job seekers just like you.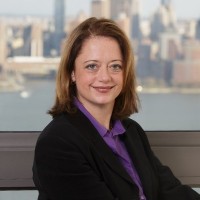 Lisa Rangel and The Chameleon Team are the only executive resume writing, LinkedIn profile development, and job landing consultancy who has been hired by LinkedIn and recognized by Forbes. Our 4-Stage META Job Landing System stems from decades of corporate and executive recruiting experience to position you to land your next 6 or 7-figure role faster.

Looking for an article on a particular topic? Use the search below...