The Worst Resume I Have Ever Seen
Will a recruiter think you have the worst resume they have ever seen?
Will they think you are marketing yourself poorly and then second guess wanting to represent you?
I was a search firm recruiter for 13 years. I still have search firm recruiters referring candidates to me and asking me to redo their resumes and give them the best chance ever at landing a job because…
...when a search firm recruiter makes a placement >>> the recruiter gets paid.
Naturally a recruiter wants their candidate to look awesome so both the company and the client feel great about the placement (and the recruiter can feel good about wanting to work with you).
But... if your resume sucks and makes a recruiter roll their eyes with exasperation they are going to think twice about working with you.
On the other hand, if you have an impressive resume that makes you look like the strongest candidate in this hyper competitive market, a recruiter will take notice.
You should strive to make recruiters (and referrals) proud to pass your resume along. They should be eager to get you seen but the only way to make this happen is by putting some effort into your resume.
So, in order to help you out and make your resume shine like a diamond, I am in inviting you to my free executive resume writing Master Class I am hosting on Tues. 9/7/2021 or Thurs. 9/9/2021. 
This 45-minute training session (+Q&A) will show you exactly how to build a resume a recruiter or hiring manager would be proud of.
You'll see how to make your branding and career story leap off the page as well as the little details that catch the eye and let recruiters know that you are a serious candidate for the position.
A recent job seeker sent me this lovely note after attending this resume training recently:
"Hi Lisa,
I wanted to let you know that I am accepting an offer from a company for a role that I will love. I learned so much from your webinars. I worked over my resume and I think it was a big part of me getting this role.
You are a great professional, and I really would like to keep in contact, because the future is always an open door. I may even want to be a recruiter, or position like yours someday.
Thanks so much.
Best Regards, Phil"
So, if you have a moment next week, jump into this training and start crushing those job applications. You'll never have to worry about having the worst resume anyone has ever seen.
Click this link to register for the session of your choice
See you there,
Lisa
Lisa Rangel - Executive Resume Writing Services
Chameleon Resumes
Posted:
---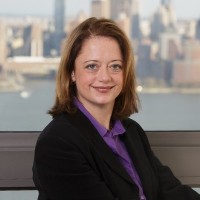 Lisa Rangel and the Chameleon Resumes team have helped over 6,000 executives and senior professionals land the 6-figure positions they deserve.
If you want to work with an elite team of former Fortune 500 recruiters, executive resume writers, and job landing experts so you can win the attention of hiring managers and land more lucrative interviews, sign up for an exploratory call so we can discuss how our 4-stage META Job Landing SystemTM can help you land your next 6-figure position.
---