The "Zero Time Suck" LinkedIn Strategy
Not many senior executives have several spare hours a day to spend on LinkedIn. In fact, I often find those who have successful careers are usually the ones with the least time or inclination for social media platforms.
It can feel overwhelming wading through the multitude of random connection invitations, or scrolling through endless articles and information but…
… as a job seeker, you must be present, active, and engaged on this platform.
It's a catch 22. You have to be on LinkedIn to create exciting job opportunities for yourself but you don't have the time nor interest to spend every waking moment there. So, in order to help you create a zero time suck LinkedIn strategy so you can stand out and use the platform more effectively without wasting time…
...I want share 4 tips that executive job seekers need to implement to make LinkedIn powerfully useful in a short time period:
(1) Ensure you set a dedicated time aside, such as 15-30 minutes, for your LinkedIn lead generation.
(2) Set yourself with specific tasks that you accomplish during this scheduled time. Examples of tasks can be "find 10 manufacturing COOs in Atlanta" or "reach out to 4 Directors of Finance to schedule networking chats".
(3) Reverse engineer the steps back from your set goals in landing a new position. Who do you need to speak to? Where do you find those people? How many people in these categories have I had chats with?
(4) And don't forget your follow up time. Schedule time for this action, too.
Now that you have some quick ways to make the most of LinkedIn, I want to invite you to my free LinkedIn Master Class on Tues. 8/24/2021 or Thurs. 8/26/2021 where I will show you how to make LinkedIn work more effectively for you in the job landing process. I'll give you the exact layout you need for your profile and I'll show you the best ways to make influential connections and have productive, job-focused conversations.
You have to register for this class as the seats do fill up and there are two time slots available (replays will also be sent to all registrants).
You can go here to register: https://chamres.com/82426BL
During this class you will learn:
Why the profile you currently have is costing you thousands, if not tens of thousands of dollars, in lost income and what you need to do to fix it to garner higher compensation.
How simply throwing a profile up on LinkedIn is negatively impacting your search and the 3 little known, proven techniques you need to increase your profile's visibility on LinkedIn.
Why your profile is collecting dust (or worse, sending readers to sleep) and the 7 tactics needed to write an engaging profile that will have hiring managers scrambling to call you for interviews.
How to stand out from the other 700+ million LinkedIn profiles and what to include in your LinkedIn Summary to rise above the sea of competition you face and get the interview call.
See you there!
Lisa
Lisa Rangel - Executive Resume Writing Services
Chameleon Resumes
Posted:
---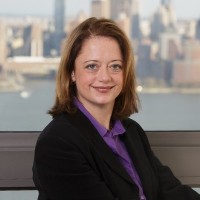 Lisa Rangel and the Chameleon Resumes team have helped over 6,000 executives and senior professionals land the 6-figure positions they deserve.
If you want to work with an elite team of former Fortune 500 recruiters, executive resume writers, and job landing experts so you can win the attention of hiring managers and land more lucrative interviews, sign up for an exploratory call so we can discuss how our 4-stage META Job Landing SystemTM can help you land your next 6-figure position.
---