This Simple Action Will Expose the Hidden Job Market
There is one simple thing, you can do daily, that will ensure your pool of potential jobs never dries up but…
...simple doesn't always mean easy. Once you have mastered this "thing" however, you'll never have to worry about where your next job lead will come from.
So what is it? What is this elusive action that will land you intriguing and exciting interviews?
Networking.
Of course.
It's always networking. And I know that I harp on about networking being the magic pill to end all joblessness... but I'm not wrong.
Think back to how you've obtained most of your jobs over the years. I bet that for 99.9% of you reading it was via a friend, a colleague, or a referral within your network. I can pretty much guarantee that many of you landed a long-term position via networking.
And granted, it may have been "accidental networking", "fate", or "right place, right time" but nonetheless, one of your great last jobs was landed using this high-touch approach.
So let's keep doing what we know works and build a network of influential people who can be your stepping stone to your next great job.
I actually got an email recently from reader Denise who decided to take an active approach to networking... look at what she had to say:
"I have to share with you that I read what you write and try to apply it. Based on your recommendation to network, I contacted HR people and recruiters and now have 4 upcoming interviews that I am excited about.
Thank you for that bit of wisdom,
Denise"
Of course, the easiest way for you to build a powerful network full of A-list decision makers is LinkedIn. It's the executive's power play when it comes to opening up doors and finding hidden opportunities.
You must be on LinkedIn in order to be seen and offered opportunities so I am inviting you to my free LinkedIn profile writing Master Class on Tues. 8/24/2021 or Thurs. 8/26/2021. I want to show you exactly what your profile should include and then, how to use LinkedIn to actively network and successfully unlock the hidden job market.
There are 2 sessions available for your convenience and I always send a replay to those who register but can't make it.
Go here to reserve your spot: https://chamres.com/82426BL
Looking forward to sharing my LinkedIn training with you,
Be well,
Lisa
Lisa Rangel - Executive Resume Writing Services
Chameleon Resumes
Posted:
---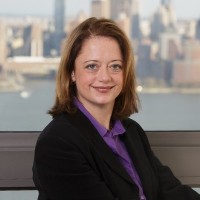 Lisa Rangel and the Chameleon Resumes team have helped over 6,000 executives and senior professionals land the 6-figure positions they deserve.
If you want to work with an elite team of former Fortune 500 recruiters, executive resume writers, and job landing experts so you can win the attention of hiring managers and land more lucrative interviews, sign up for an exploratory call so we can discuss how our 4-stage META Job Landing SystemTM can help you land your next 6-figure position.
---