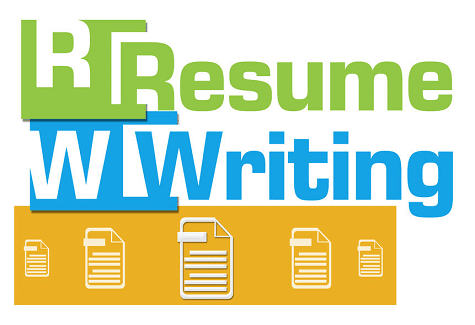 Top 10 Executive Resume Writing Services: How to Choose Which is Right for You
Here is the good news: There are hundreds of executive resume writing firms and thousands of freelance executive resume writers from which you can choose.
Here is the bad news: As with any professional service provider, it can be overwhelming to try to figure out who you should hire.
To Speak With Us, Schedule a Call HERE
I've spoken with prospective executive and senior professional clients who have consulted with no less than a dozen writers, before choosing who to hire! Since there is value to your time, I've created a guide to help clients efficiently and effectively evaluate executive resume writers to help decide who is the best writer for your PERSONAL career goals. Here's a set of criteria that you can use to quickly evaluate a writer's talents, credentials, capabilities and process:
Look at the Source of Your Top 10 Executive Resume Writing Services List
Many job seekers will start with doing a search for "Top 10 Executive Resume Writing Services", "Best Executive Resume Writers" or "The 10 Best Certified Professional Resume Writers" to begin looking for the right career document writing firm.
Gratefully, my firm is found on many of these 'Top 10 Executive Resume Writing Services' & 'The 10 Best Certified Professional Resume Writers' lists. And while I am honored, I will be the first to admit that all ranking lists are not created equal and all lists are subjective. You still need to do your homework and look under the hood.
Here are some points to research when looking at Top 10 Executive Resume Writing Services Lists:
(1) Is the list you found written by an objective third party who doesn't seem to benefit from providing the ranking? For example, look for a list from a recruiting firm or Forbes or a career coach who doesn't write resumes — these are all firms/authors who don't write resumes for a living and simply want to provide a resource to their audience.
(2) Is the list written by a resume writer who will benefit from the web traffic from the other writing companies they have included on their list? Does that resume writer who is providing the list place their OWN company on said list, as a top firm? That is hardly an objective evaluation. Buyer beware.
(3) Look at each writer on the list…go to their LinkedIn profiles. Do any of the writers listed work for the producer of the ranking? Clearly, that is a biased review then, so take care to look past the ranking and see how they are affiliated with the writer of the list. Take the extra step and get on the phone with the listed writer—ask how / if they are affiliated with the writer of the list and corroborate it accordingly with your own third party research.
(4) If it's a "Best Resume Services in Miami" list or a local roster of "Top Resume Writers in New York" ranking, verify that each writer you are considering locally is actually a local writer. Now we are a firm that can work with corporate clients around the globe. But I wouldn't advertise that I am a Top Resume Writer in Chicago, because I am not based in Chicago. I have helped many people in Chicago, but if you want a writer local to Chicago, I am not the service for you and I shouldn't be on a local Chicago resume service listing. Make sure your resume writer list provider isn't duping the SEO gods with local search terms to game the system.
(5) Are there affiliate links for the companies listed on this list? While I don't believe it is automatically bad if someone promotes a resume writing company where they make money in the form of an affiliate payment from making referrals, it's important that the list author discloses that an affiliate link being provided in that ranking. Again, someone can strongly believe in a provider and that's why they are making their ranking list… making money from it is not necessarily problematic, but not disclosing it IS problematic. Makes me think what else are they not disclosing to you as a buyer? Any affiliate links should be disclosed in the spirit of full transparency.
To Speak With Us, Schedule a Call HERE
Evaluating Top 10 Executive Resume Writing Services & Their Success Working with Actual Executives
First: I suggest that you find an executive resume writing firm that has owners and staff who have first-hand, practical experience as executive recruiters or corporate recruiters — or both sets of recruiting experiences. Your executive resume writer having real-world hiring experience will contribute heavily to the success of your job search success since they will know (first-hand) how the hiring process works and they can write your documents from that hiring managers perspective. For example, our small, select team has over 80 years of corporate and search firm recruiting experience behind our executive resumes (and a Credentialed Master Resume Writer, too!)
Here are some questions you can ask to evaluate your writer's experience in the hiring profession:
• Have they worked at a search firm and/or in corporate recruiting in their past career?
• What real world hiring and recruiting expertise do they have?
• How recent is that expertise?
Second: Find out what industries they specialize in. Part of helping everyone is knowing when to admit that you can't help everyone. For example, we specialize in writing corporate executive resumes and training on executive job search tactics to land corporate executive roles (compensation ranging from approximately $125,000 to $1 Million+) anywhere around the globe. Our team has 80+ years experience in recruiting for corporate executive roles and we write from that first-hand experience perspective. We DON'T specialize in Federal resumes or K-12 Education Leadership roles, as they are not our expertise. We refer these projects out to other writers whose work with which we are familiar and have vetted (if this is your background, ask me for a referral ([email protected]). So, to do your research, make sure you ask:
• How familiar is the executive resume writing firm with your industry? Your profession?
• And do they claim to be familiar with ALL industries and/or professions? (If they do, be careful…)
Third: Find out what their resume development and coaching process entails to empower you to achieve your goals and ensure it works with your learning style. Some writers will have you fill out a questionnaire only and write your resume from that document. Others will hold a one-on-one call (possibly several) to develop your documents verbally. While other services employ a process using both tactics (one-on-one strategy calls and custom questionnaire process combined—this is the process what we use, for example.)
There are also different editing processes. We believe that a collaborative editing process is important for as long as someone needs to edit until they are happy. Other firms limit the editing process to a specific number of rounds of edits. Learn what the providers edit process is so you are not surprised.
Here are questions to ask to find out about the executive resume writing firm's process to help you make an informed decision:
• Does the person who sold you the package write the document also? (Think about that timing—if they are both selling and writing, can they dedicate the time needed for you?) Or is the person who sold you the package outlining how you will be partnered with a qualified executive resume writer on their team who has expertise and recruiting experience in their industry/profession?
• Will you work with a writer one-on-one to help you develop your resume (and possibly other career documents) from start-to-finish? Will you always be able to get a human on the phone to work through issues that can't be solved via email?
• Does the writer do all the work themselves or collaborate with a team behind them, but you still have the writer as your point person? Is the writer transparent about their use of ghost writers?
• How many edits does the executive resume writing firm offer after presenting the first draft? Are those edit rounds limited to email only or can you speak to your writer about your edits?
Fourth: Higher-priced resume writers will be able to spend more time with the client on custom materials. Whereas the lower-priced resume writer need to work with many clients for shorter time periods per client to make a living and, to be efficient, will pull client questionnaire information into a template. They may also use ghost writers that you don't know about and/or outsource the writing to somebody less experienced. Ask:
• Is their business model a high-volume operation (low-cost subsidized by high volume of clients)?
• Or, is it a low-volume operation (higher cost with a lower volume of clients)?
• How will their business model support the attention level you will need? (And will you receive it?)
• Will your documents be outsourced? Or are they written by an internal team? How long have their writers been with the company? Are the documents written by the person you are on the phone with? No answer is wrong—all of these business models have happy clients. It's about transparency and finding the work style that will bring out the best in you.
Fifth: This could arguably be the most important point, if you're in an active job search… Does the writer or firm offer modern job search coaching services, as well? If a writer is just jamming keywords into your executive resume so that it 'gets through the ATS' – don't waste your money! Only 20% of hires happen through ATS and job postings. Roughly 80% of hires happen through employee referrals, personal contacts, social media connections and third party-recruiters. Make sure the executive resume writer you choose writes executive resumes to be read by PEOPLE, too, and not solely the ATS.
REMEMBER: A great resume is not the magic elixir to landing a job. It's one piece of the puzzle. Make sure to ask:
• What services are included with the resume investment and what additional services do they offer to ensure you can USE the resume properly to land a job?
• Will they also write you a keyword optimized LinkedIn profile and impactful cover letters?
• Will they review the job requirements and show you how to customize each submission, showing how you meet the needs of the job description?
• Do they offer to help you create an excellent executive job landing plan including developing a robust network, superb follow up skills and a positive mindset so you land your dream job within 2-4 months?
• Will they help with interview research, preparation & modeling? And salary benchmarking & negotiations to help you maximize the offer(s) you will receive?
To Speak With Us, Schedule a Call Here
Evaluating Top 10 Executive Resume Writing Services & Their Quality of Work
Just for good measure … Here are some additional questions you might want to consider asking:
• Do they provide executive resume samples for you to review their work?
• Have they worked directly with ATS systems before and understand how resumes look in applicant tracking systems. Will they know how to format your resume accordingly? (This will come from hands-on recruiting experience).
• Do they know and teach effective job search tactics and understand the resume's role in that process to ensure the document is optimized and designed effectively?
• Do they have articulated results from their resumes and job search techniques?
• Check the QUALITY of their LinkedIn Recommendations: Are the recommenders giving the executive resume writer testimonials of the same job titles as you, as proof the writer works with your industry / profession? Look at the job history of the recommenders—did they successfully land a job using the firm or do they simply say they were professional and kind to work with (ask about results from testimonials). Were the testimonials actual clients—or are they fellow entrepreneurs who are friends with the writer? Look qualitatively at the testimonials for actual job-landing results.
• How many professional resume, job search and career certifications do they have? Do they belong to career and HR related organizations?
• How familiar is your writer about social media and marketing skills? How prominent of a social media presence do they have? Do you find them easily in many corners of the internet? (LinkedIn, Facebook, Twitter, etc…). If they have a terrible social media presence, are you confident they can teach you how to maximize your social media presence to land a job?
• Where does the firm rank on search engines (Google, Bing, etc…)? If they rank high, it doesn't automatically mean they are great executive resume writers, but it shows they understand how to get found—and isn't that what finding a job is all about… getting found by and finding hiring managers to get hired? Invest with a firm that understands marketing so they can show you how to effectively market yourself to the companies where you want to work.
• Do they charge for a detailed executive resume critique (separate from a call evaluating services to help you decide which writer to hire) or do they offer free evaluations that cite common resume ailments? (Bonus tip: A detailed and accurate evaluation takes time and a busy writer, aka one that is in-demand, will charge to learn about you, your job targets, perform a detailed evaluation of your documents on how to position your documents to be attractive to those job targets and give you actionable items to fix. Even if you don't hire the writer for a critique, and prefer an in-depth custom executive resume writing engagement, knowing they take great care with critiques can demonstrate the care they take with all aspects of their service.).
LASTLY: Do they offer a guarantee? Quality executive resume writers will not make promises they cannot keep or guarantee what they cannot control (i.e. market conditions and job seeker efforts). If a writing company is guaranteeing you a job, frankly, run away… fast. If they are genuinely interested in your success, they will not sign you on as a client if they believe they cannot help you to generate results.
If you're interested in having our firm answer these questions for you, we're ready and would love to chat! And if you're a corporate executive, looking for your next role (or proactively looking to be prepared), schedule a time to speak with us about what we have to offer and how we can help: https://chameleonresumes.com/contact-us/
Be Well!
Lisa
Top 10 Executive Resume Writing Services: How to Choose Which is Right for You
Lisa Rangel – Executive Resume Writing Services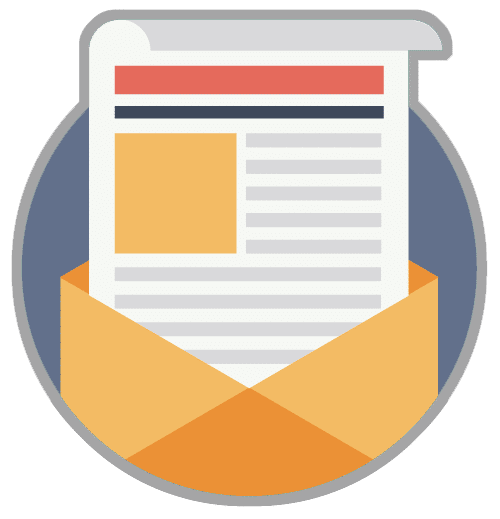 Landing your next job doesn't have to be an overwhelming, frustrating or time-sucking task. Get daily tips on how to find the position you deserve,  delivered right to your inbox:
The #1 addition every resume needs in 2023 and beyond.
How to get prepared for a job change even if you like the job you have.
How to handle a chaotic job market and where to focus your job-seeking efforts (hint, it's not the job boards).
Where to find great jobs without submitting 500 meaningless job applications.
How to slice through the Applicant Tracking System B.S. and land a 6- figure role you love.
How to track down the "unpublished job market" and have your pick of the best jobs out there.
How to write a resume that will hit hiring managers right between the eyes and have them scrambling to book your interview.
How to get up to speed with your online branding and write a LinkedIn profile that positions you as the #1 expert in your field.
How to approach job seeking with the "human touch" so you can keep the bots at bay.
And finally, access to our 4-stage META Job Landing system we've used with thousands of job seekers just like you.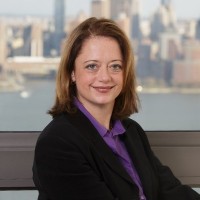 Lisa Rangel and The Chameleon Team are the only executive resume writing, LinkedIn profile development, and job landing consultancy who has been hired by LinkedIn and recognized by Forbes. Our 4-Stage META Job Landing System stems from decades of corporate and executive recruiting experience to position you to land your next 6-figure role faster.

Looking for an article on a particular topic? Use the search below...