Lisa Rangel of Chameleon Resumes was quoted in the About.com article, Top 25 Job Search Tips for 2014 written by Alison Doyle, in December 2013. We were thrilled to be included as a source for one of the tips in this article!  Thanks to Alison Doyle, who sets out to give job seekers great tips to get the year started right with information from leading experts. I am honored to be included. Check out the article for additional tips from Jason Alba, Dan Schawbel, Jacqui Barrett-Poindexter, Thea Kelley and 20 other leading experts on branded resumes, job searching, interview preparation and career advancement. Here is the article:
Top 25 Job Search Tips for 2014
Here is the tip!

And we were quoted in two additional articles written by Alison:
Top 25 Resume Writing Tips for 2014
Top Cover Letter Writing Tips for 2014
If you are interested in working with Lisa Rangel,
an accomplished executive resume and LinkedIn Profile writer, LinkedIn Job Seeker Group Moderator and job search consultant
, to achieve the social media exposure and land the interviews you want,
sign up for an exploratory call now
and learn about how Chameleon Resumes can help.
Posted:
---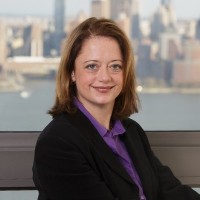 ---