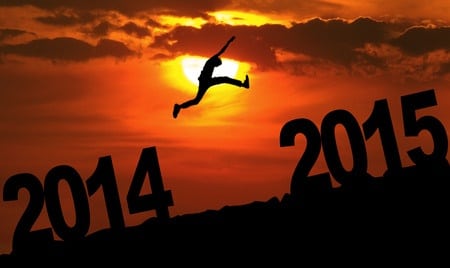 You told us and we listened…here are the top blog posts of 2014 that you told us added the most value to your job search. Share them with your friends and colleagues as they prepare for the 2015 job search…or maybe some are new to you? Want to re-read your favs? Let us know your thoughts and if you agree with the rankings below.
We are so grateful for all your attention and feedback all year. Here is to a great 2015!
1) 6 Iron-Clad Ways To Find Keywords To Optimize Your Executive Resume
https://chameleonresumes.com/2014/03/08/keywords-to-optimize-your-executive-resume/
Optimizing your executive resume means your executive resume must be "SEO friendly" to be found by recruiters looking for candidates like you. More specifically, this means that it has to be rich in keywords that are relevant to the position you are applying to, in order to get past the online screening process and the human being reading/scanning your resume…
2) Be Bold with Interview: How to Act Like You Have the Job to Land the Job
https://chameleonresumes.com/2014/03/24/act-like-you-have-the-job-to-land-the-job/
Being interview ready, means more than showing up with your resume materials in-hands. It's about showing the hiring manager how prepared you are for their role, and how easily you will be able to step into their open position…
3) Executive LinkedIn Profile & Usage Trends for 2015
https://chameleonresumes.com/2014/11/29/executive-linkedin-profile-usage-trends-2015
It's no secret that LinkedIn is always rolling out new features to make their platform easier to use and more effective for finding work. Next year is already shaping up to be a major year for job seekers on the platform thanks to apps and resume trends…
4) How to Definitively Demonstrate Leadership Skills in an Executive Job Interview
https://chameleonresumes.com/2014/03/15/demonstrate-leadership-skills-in-executive-job-interview/
When looking for an executive level position, you have to specifically show the employer with concrete examples that you can lead others—you can't just say you have led teams and assume the executive recruiter will understand how. Unfortunately, this seems to be an area where many executive job seekers tend to fumble…
5) 10 Ways to Reach Out to Hiring Managers
https://chameleonresumes.com/2014/08/08/10-ways-reach-hiring-managers/
The best way to advance your job search is to talk to people. The number of conversations you have in a week is the ultimate metric you should track to get results from your job search. Well, how do I find people to talk to in this social media/email/hide-behind-the-computer era?…
6) De-mystifying LinkedIn Keywords
https://chameleonresumes.com/2014/04/28/de-mystifying-linkedin-keywords
If you want to get found by recruiters on LinkedIn you have to know a thing or two about using keywords. Keywords are relevant terms found within your profile that will make it easy for recruiters to find you when they are searching for certain words or phrases. Think of it as SEO (Search Engine Optimization) for LinkedIn…
7) Expanded Must-Do LinkedIn Updates: Part 1
https://chameleonresumes.com/2014/07/17/expanded-must-do-linkedin-updates-part-1/
In this two-part series, you will learn how to customize in-depth, the 10 DIY Steps to Customize Your LinkedIn Profile. This is for intermediate and advanced LinkedIn users. As you know, your LinkedIn profile is one of the most important resources you have to reinforce your personal brand and candidate appeal. Now that you have the working elements in place, it's time to make your profile even stronger so it stands out against the competition…
8) 4 Tips for Nailing the "Tell Me About Yourself" Question
https://chameleonresumes.com/2014/08/26/nailing-tell-me-about-yourself-question/
It doesn't matter how far you've climbed up the ladder. Everyone hates to be asked the interview question, "So, tell me about yourself." How a candidate reacts and answers this simple interview question can be extremely telling of a candidate's viability for an executive role, so it's important to bring your A game to this challenge…
9) 4 Must-Have Executive Job Search Tools Job Seekers Should Always Have at Their Disposal
https://chameleonresumes.com/2014/03/11/must-have-executive-job-search-tools/
Imagine being on the job hunt and always knowing what to say and when. Imagine what it would be like to show up to networking events and know exactly what you need to do. Often times executive positions will slip through a candidate's fingers because they weren't prepared to answer a question on the spot or they forgot who they met at a networking event. With these tools you'll be able to avoid these faux pas and better your chances of landing an executive position…
10) LinkedIn Mistakes You Didn't Know You Were Making
https://chameleonresumes.com/2014/07/12/linkedin-mistakes-didnt-know-making/
Some people mistakenly assume that LinkedIn requires a minimum setup while they sit back and wait for recruiters to contact them. Others assume that they've got LinkedIn in the bag. They've got everything filled out and a great photo, but they are still hearing crickets.
The reality is that LinkedIn takes a bit more effort in order for it to be really effective for the executive job hunt…
Be Well!
Lisa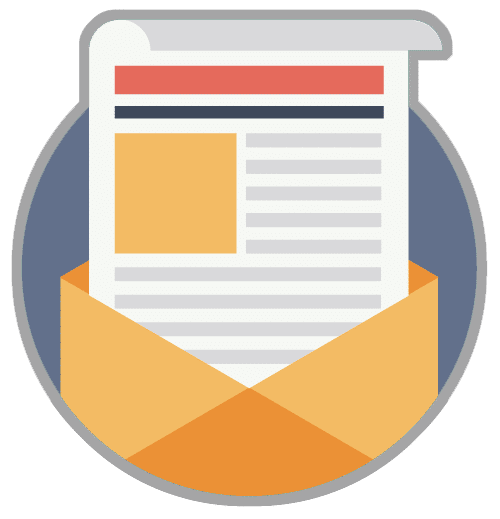 Landing your next job doesn't have to be an overwhelming, frustrating or time-sucking task. Get daily tips on how to find the position you deserve,  delivered right to your inbox:
The #1 addition every resume needs in 2023 and beyond.
How to get prepared for a job change even if you like the job you have.
How to handle a chaotic job market and where to focus your job-seeking efforts (hint, it's not the job boards).
Where to find great jobs without submitting 500 meaningless job applications.
How to slice through the Applicant Tracking System B.S. and land a 6- figure role you love.
How to track down the "unpublished job market" and have your pick of the best jobs out there.
How to write a resume that will hit hiring managers right between the eyes and have them scrambling to book your interview.
How to get up to speed with your online branding and write a LinkedIn profile that positions you as the #1 expert in your field.
How to approach job seeking with the "human touch" so you can keep the bots at bay.
And finally, access to our 4-stage META Job Landing system we've used with thousands of job seekers just like you.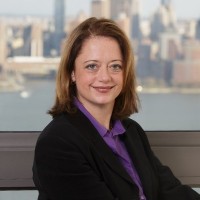 Lisa Rangel and The Chameleon Team are the only executive resume writing, LinkedIn profile development, and job landing consultancy who has been hired by LinkedIn and recognized by Forbes. Our 4-Stage META Job Landing System stems from decades of corporate and executive recruiting experience to position you to land your next 6-figure role faster.

Looking for an article on a particular topic? Use the search below...